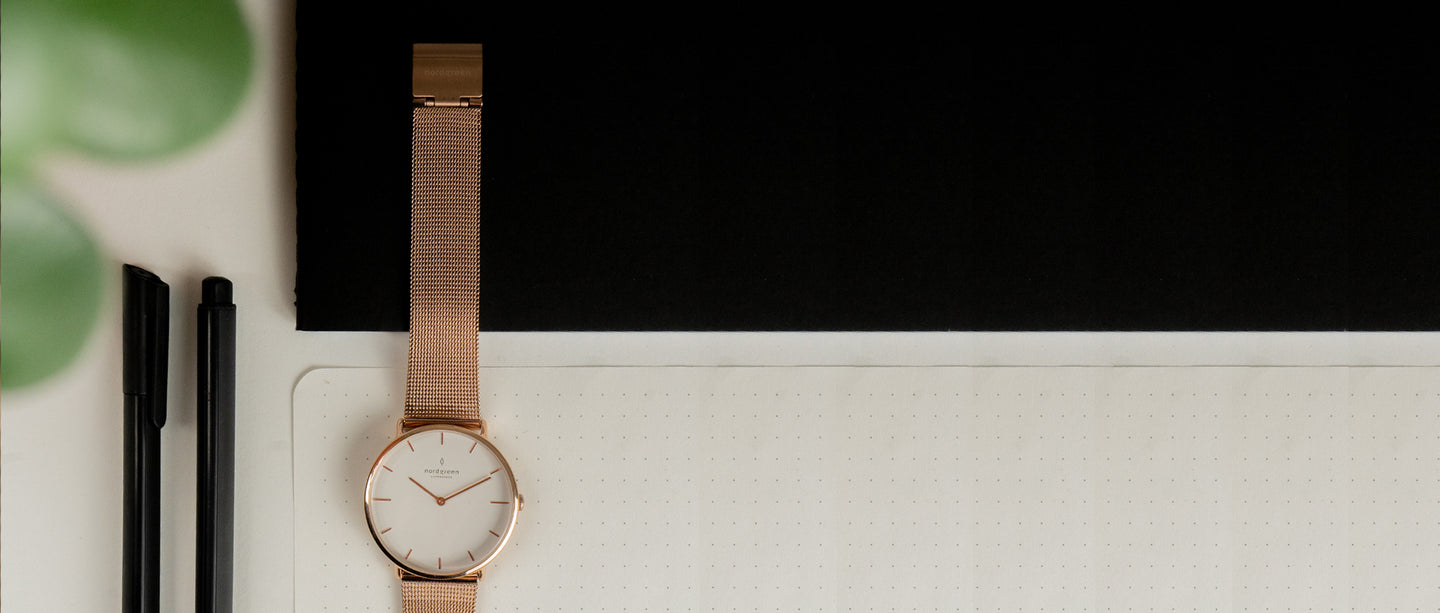 What's On In Copenhagen: December 2019
You better watch out, you better not cry, and we'll tell you why: the holiday season is upon us, and it is a time for spreading joy! Copenhagen is buzzing with events to toast the season, stimulate your mind, and make you want to dance! Seasons Greeting from Nordgreen!  
Here's a list of some of the coolest events around Copenhagen:
 Sunday December 1st  2019
Christmas workshop @Designmuseum
 Time: 13.00 – 16.00
Location: Designmuseum Danmark- Bredgade 68, 1260 Copenhagen
This December, give discarded textiles a new life by making beautiful and colorful fabric garlands for the Christmas tree. In the workshop you will gain practical experience in recycling textiles, the large piles of disposed of textiles will be considered as a new and relevant resource. By treating the fabrics with care, we give them new value. We can decorate our homes and Christmas trees with beautiful and sustainable fabric garlands. 
Price: 20 kr. per person. There can pay in the door, cash or Mobilepay.
 Sunday, December 1st, 2019
Rita Blå's Julelopper d. 1. dec
 Time: 11.00 – 16.00
Location: Charlotte Ammundsens Plads 3, 1359 Copenhagen
Wednesday, December 4th, 2019
Time: 18.00 
Location: Bredgade 68, 1260 Copenhagen
Discover the Bauhaus #itsalldesign exhibition. Designmuseum Denmark participates in the international celebration of the 100th anniversary of the Bauhaus. The exhibition covers for the first time all aspects of the school's activities and meanings and describes how our design and designers continue the Bauhaus heritage. The exhibition shows why design as a change method developed at Bauhaus can still create the best possible world.
Thursday, December 5th, 2019
 Time: 17.30 - 20.30
Location: Lavendelstræde 13, 1462 Copenhagen
Join a community of people inspired by the pleasure of eating together and sharing new experiences in a relaxed and chill-out context. A simple idea and a very functional way of meeting up with friends and making new ones, while enjoying one of the Aperitivo's musts like the Spritz!
The Aperitivo concept:
A finger food buffet of fresh and delicious Italian food 

Fresh Martini Aperitivo's cocktails served
(Fiero tonic, Fiero spritz or Prosecco)
Great people to mingle with!

Music 

             
Friday, December 6th, 2019
Time: 17.00-19.00
Location: Absalon - Sønder Boulevard 73, 1720 Copenhagen
End the week with a brush in one hand and a glass of wine in the other - and take your fine artwork home. 
The event takes place in the Tower Room on the 3rd floor. You do not need to know the difference between the magenta and fuchsia colors to join. 
PRACTICAL
We have paint, brushes, and paper available and serve a complimentary glass of wine. Feel free to bring your own materials.
PRICE: DKK 70 Tickets can be purchased via the link. https://bit.ly/2mogDLa
Saturday, December 7th, 2019
Time: 9.00-16.00
Location:Værnedamsvej 1, 1619 Frederiksberg
Christmas is approaching and Værnedamsvej and Tullinsgade are once again welcoming the city's coziest market.
What better way to get into the Christmas spirit? Grab a glass of gløgg and purchase unique Christmas gifts. 
Sunday, December 8th, 2019
Ice skating @Frederiksberg Runddel
Time: 11.00- 20.00
Location: Frederiksberg Runddel, 2000 Frederiksberg
Every winter, Frederiksberg Runddel, by the entrance to Frederiksberg Garden, is transformed into a wonderful ice rink which allows you to have fun on the ice throughout the winter season.
Admission to the ice rink at Frederiksberg Runddel in Copenhagen is free, and everyone is welcome. If you have your own skates, you can use the rink around the clock. During the day, you can rent a pair of skates for DKK 50 until an hour before closing time, or you can have your own skates sharpened for DKK 70.
The ice rink is reserved for skaters, and therefore cannot be used for ice hockey games. Furthermore, to avoid clashes, please skate counterclockwise.
Wednesday, December 11th, 2019
Wiinston @Hotel Cecil, København
Time: 20.00 -23.00
Location: Hotel Cecil- Niels Hemmingsens Gade 10, 1153 Copenhagen
WIINSTON debuted as a live band with a five-star concert at this year's Spot Festival. Now you can experience the r&b duo's live universe at Hotel Cecil on December 12.
The two childhood friends, singer Daniel Richards, and producer Alfred Thomas have been going strong since they started making music together in 2017. Their debut album has been streamed over 10 million times on Spotify.
Earlier this year, the Danish R'n'B duo released their second album, 'Jellyfish'. Their sound universe is vulnerable and honest, which is underpinned by a cinematic dimension that freely runs on the accompanying short film that visualizes 'Jellyfish' is a cinematic tale.
Friday, December 13th, 2019
Time: 17.00- 1.00
Location: Børskaj 12, 1221 Copenaghen
Show up with your kayak decked to the brim with spruce, fairy lights, Christmas trees, candles, elves and reindeer and what you find cool for lightning up your kayak. The parade seen from the pier is a beautiful sight, and many have family and friends who follow parade from the quayside.
The kayak parade that brings light into the darkness.
-----------------
Program 2019:
Kl. 17.00 Departure from Kayak Republic/Kayak Bar
Kl. 17.15 Singing at Nyhavn
Kl. 17.45 Singing at Christianshavn
Kl. 18.15 Singing at Højbro Plads
Kl. 18.30 Ending at Kayak Republic/Kayak Bar
Kl. 18.30 - 19.30 Æbleskiver, glögg
Kl. 19.30 Get together dinner. (friends/family are welcome)
KL. 21.30 - 01.00 DJ
The finest kayak decoration will be nominated and wins a bottle of Champagne.
RENT A KAYAK:
If you want to rent a kayak, EPP2 / IPP2 level is required. 
(this is a kayaking tour, where you are responsible for your own safety)+
Saturday, December 14th, 2019
Time: 11.00 - 16.00
Location: Æbeløgade 4,2100 København 
This year's market takes place on the roof and in the yard of Gro. You will be able to buy good, local, organic vegetables. 
ØsterGRO started in 2014 and is the first rooftop farm in Denmark, established on top of the old car-auction house, Nellemannhuset, in the heart of Copenhagen's Climate Neighbourhood. ØsterGRO covers 600 m2 with fields of organic vegetables, herbs and eatable flowers, a greenhouse, henhouse, and three bee-hives. ØsterGRO is organized as community-supported agriculture (CSA) and sells its produce, in cooperation with the urban agriculture Seerupgaard in Dragør, to 40 members who pay for one year at a time for a share of the harvest. But ØsterGRO is not only for the members and volunteers who participate in the project. It is a green breathing space for the whole city! 
Enjoy the green surroundings and treat yourself with warm food and homemade apple pie from Gro Spiseri.
ALL are welcome, so bring your family and friends with you!
Sunday, December 15th, 2019
Time: 11.00 - 15.00
Location: Absalon- Sønder Boulevard 73, 1720 Copenhagen
Come and make your own prints with plants. We have leaves ready for printing, but you can also go for a walk in the woods and find exactly the leaf you find special.
If you have an old sheet, a dull t-shirt, or a worn cushion cover, bring it along to decorate with your plant prints. You can also buy a neutral bag for DKK 30 at the bar.
Everyone is welcome! The most important thing is that you bring good energy and green fingers. We provide materials and a good atmosphere.
PRACTICAL INFORMATION
►It takes place in the hall
►It costs DKK 30 to join. Buy your ticket at the bar on that day
►You can buy mule bags for DKK 30 at the bar during the day
Tuesday, December 17th, 2019
Time: 10.00 – 1.00 pm 
Location: Kongens Nytorv 19, 1050 København
Hviids Vinstue is one of the oldest bars in Copenhagen and has existed in the same location for almost 300 years. Here, you can enjoy Danish open-faced sandwiches and cold beers in the authentic tavern. Hviids Vinstue is especially famous for their mulled wine, which they serve every year from 11 November at 11:00. Hviids Vinstue is located in central Copenhagen, with a view of the National Theatre, and is always frequented by many regulars. The place is always buzzing with life and the service is excellent.
Thursday, December 19th, 2019
Time: 5.00 - 6.30
Location:  Glyptotek- Dantes Plads 7 1556 Copenhagen
The idea of The Glyptotek is to provide an oasis in the heart of the city.  Nowadays, we might have an even greater need for calm and contemplation – especially during the busy Christmas season. So The Glyptotek is inviting guests to take part in a relaxing winter yoga session in the Central Hall, enjoying a well-deserved break surrounded by ancient statues.
Winter yoga is for anyone who likes the idea of inner focus and connecting their body with their breath. The session is open to both beginners and people who may already have previous experience with yoga. Yoga mats will be ready for you at the Museum, so all you have to do is show up in comfortable clothes you can move in.
PRICE: REGULAR MUSEUM ADMISSION PRICE
Adults: DKK 115
Under 27/Students: DKK 85
Under 18: Free
Season ticket: Free
You can purchase tickets via Billetto or in the Museum shop.
A ticket gives you admission to all of The Glyptotek's exhibitions throughout the day.
Note: Free tickets must also be booked via Billetto or picked up at the Museum shop.
Tickets are non-refundable but may be passed on. 
Thursday, December 19th, 2019
Havana Nights @ The Old Irish Pub
Time:  19.00 - 1.00
Location: The Old Irish Pub - Vesterbrogade 2D, 1620 Copenhagen
Welcome to Havana Nights at The Old Irish Pub 1st floor at the city center in front of Tivoli with a great wooden dance floor - and with a great passion & dedication for Salsa & Bachata!
THE EVENING PROGRAM:
19.30 Doors Opening
20.00 to 21.00 Intro class for beginners with Salsa Libre Team
21.00 to 01.00 The best within Salsa, Bachata, Merengue & Reggaeton.
 DJ Sergio, DJ Ramon Sanchez, DJ Chevere & DJ Joaquim
THE BAR OFFER ALL EVENING:
- 50 cl Carlsberg draft 20 DKK 
- Mojitos 2 for 1 
Entrance 60 DKK – 50 DKK with a student card
December 21st2019
Tea Wonderland by Moët x Petri @ Skt. Petri
Time: 14.00
Location: Skt. Petri - Krystalgade 22, 1172 Copenhagen
This is not your average tea party. 
Tea Wonderland is a take on the classic afternoon tea with a twist inspired by the quirky Latin Quarter around SKT. PETRI with all its character and personal touch. 
Be seduced by savory tarts, sweet treats and tasty delights all paired with a glass of Moët Grand Vintage 2009. All tea is from Østerlandsk Thehus. 
Book now: https://dinnerbooking.com/dk/da-DK/eventbooking/event/2922/tea-wonderland-by-moet-x-petri
Check out the menu: https://www.sktpetri.com/tea-wonderland-by-petri/
December 21st2019
The royal cast collection exhibition @SMK
Time: 10.00 - 18.00 
Location: Westindian Warehouse at Toldbodgade 4
Experience pagan gods and Christian sculptures in plaster. The Royal Cast Collection is open for special events only, and the doors will open for three weekends in December.
You will find The Royal Cast Collection at the West Indian Warehouse at Toldbodgade 40. The collection is a part of SMK.
On Sunday 8 December and Sunday 15 December, you can make plaster sculptures or a little plaster cast. One of the workshop artists is ready to help you!
Friday 27th -Saturday 28th  December 2019
Time: 20.00
Location: Hotel Cecil- Niels Hemmingsens Gade 10, 1153 Copenhagen
Tuesday, December 31st 
Time: 11.00 – 18.00
Location: Glyptotek- Dantes Plads 7 1556 Copenhagen
Discover Glyptoteket's collection for free! The collection consists primarily of works of art and archaeological objects from Ancient Egypt, the worlds of Ancient Greece and Rome, Etruscan Culture, as well as Danish and French art of the 19th century.  
The collection of ancient sculpture includes an extensive collection of Ancient Greek and Roman portrait heads as well as a large collection of Palmyrene portraits. The modern part of the collection includes French sculpture from the 19th century – featuring a significant selection of works by Auguste Rodin – and French painting from 1800 to 1950, with Impressionism and Paul Gauguin as the absolute stars, plus a collection of Danish Golden Age Art. The greater proportion of the collection forms part of the museum's permanent exhibitions, though there are, also, temporary special exhibitions which help to develop a perspective on the museum's collection with the aid of works on loan.
Tuesday, December 31st, 2019
Party like Gatsby Copenhagen - Cabaret Noir
Time: 21.00 – 4.00
Location: VEGA - Enghavevej 40, 1674 Copenhagen
Can you keep a secret, old sport? Escape from everyday life and experience the most spectacular night of the year: https://partylikegatsby.eu
Jay Gatsby invites you to his sparkling new tour - a lavish and extravagant affair assembled to bring you into the secret world of 1922 prohibition for one night only.
Dress in your finest attire and visit a hidden gem combining a roaring twenties-inspired party with an abundance of showgirls, live music and circus, luring you into becoming part of the extravaganza yourself. Welcome to Cabaret Noir - the most extraordinary establishment in Copenhagen.
 What is Party like Gatsby?
3 continents. 19 countries. More than 100.000 guests. Party like Gatsby combines show and party into a unique experience for you and your friends. Expect world-class circus performers, an extraordinary live-band and Gatsby's brilliant residence DJ. Joint on a mission to host you the most spectacular night out.