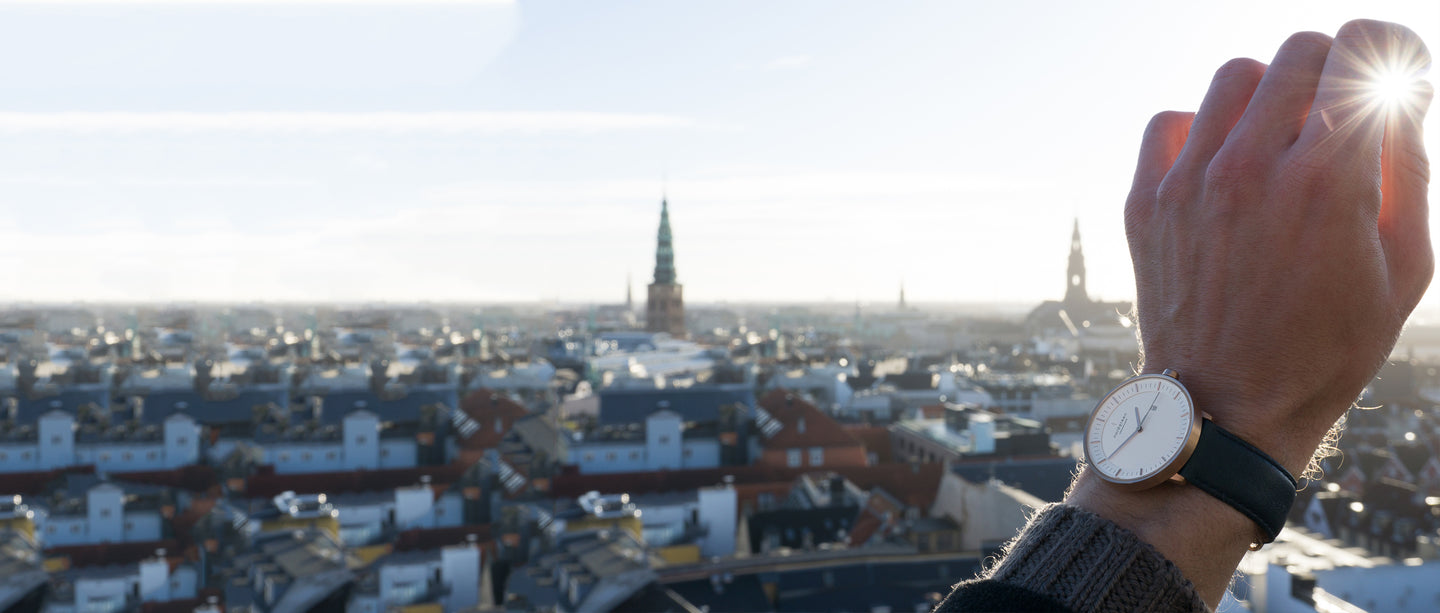 What's On In Copenhagen: January 2020
Now that you've had a little time to adjust to 2020, why don't you get out there again and enjoy yourself? We'll be ready to go next month with an events calendar that we're certain you're going to like! If you are an organization or someone who has an event that you'd like for us to post, by all means, send your event(s) to hello@nordgreen.com, ATTENTION: The Local Time by Nordgreen. 
In the meantime, check out these few events.
 Thursday 16th January

Georgian Night: Wine + Paradjanov's Legend of the Suram Fortress at Cinemateket
Dive into the mythic world of Sergej Paradjanov's "The Legend of the Suram Fortress." The story is a retelling of a well-known Georgian folk-tale brought into written literature by the 19th-century writer Daniel Chonkadze: A young boy has to be immured into the walls of a fortress in order to stop it from crumbling to pieces.
"The Legend of the Suram Fortress" is Sergei Parajanov's first film after 15 years of censorship in the Soviet Union. To kick off the evening the Embassy of Georgia to the Kingdom of Denmark hosts a reception with Georgian wines and Georgian ambassador Gigi Gigiadze gives a short introduction to the film. From 8 pm, the film starts at 9.15 pm. Tickets cost 80 DKK.
Friday 17th January
The two galleries, Philipp Haverkampf in Berlin and Alice Folker in Copenhagen, will exchange their exhibition spaces in January and early February and host each other's exhibitions. Philipp Haverkampf will present a mix of the gallery's program including Katherine Bradford, Lois Dodd, Anna Grath, EJ Hauser, Stephen Kent and others.
At the same time, Alice Folker invites four young Danes to exhibit in Berlin, all of whom have international profiles: Casper Aguila, Asger Harbou Gjerdevik, Nat Bloch Gregersen and Frederik Næblerød. Join the opening in the space of Alice Folker on Store Strandstraede 19, 5 TV from 5-8 pm.
Saturday 18th – Sunday 19th January

Find something you thought you didn't know that you needed, or sell the dream to someone else. Open from 11.00-16.00. For info on opening a booth visit: Veras website.
Saturday 18th January

There's another loppemarked to find that lost treasure or sell to someone else at Absalon from 10.00-15.00. Get tickets via Billetto for 350 DKK.
Sunday 19th January

There's nothing complicated about this event: From 11.30-15.00 you can come and swap out clothes that you no longer want or need and find something that else that you do need. 
Danish on a Sunday: "In a Better World" / "Hævnen" at Cinemateket
A Danish film about close relationships and getting back at those that crossed you. This story takes you from Africa to Denmark, following the start of something beautiful. If you have difficulty understanding Danish, there are subtitles. Showtime: 14.15.
Wednesday 22nd January

Let's talk about galaxies and their origins with Postdoctorate Peter Laursen, Oslo University. There will be an observation starting at 18.00, the talk starts at 20.00. 
Thursday 23rd January
Palmyra før og nu
 

– en samtale om kulturarv i Syrien

A talk on Syria and the impact on its people and the globe at the Carlsberg Glyptotek. Ticket prices range from 85-115 DKK. The talk is from 17.00-18.30.