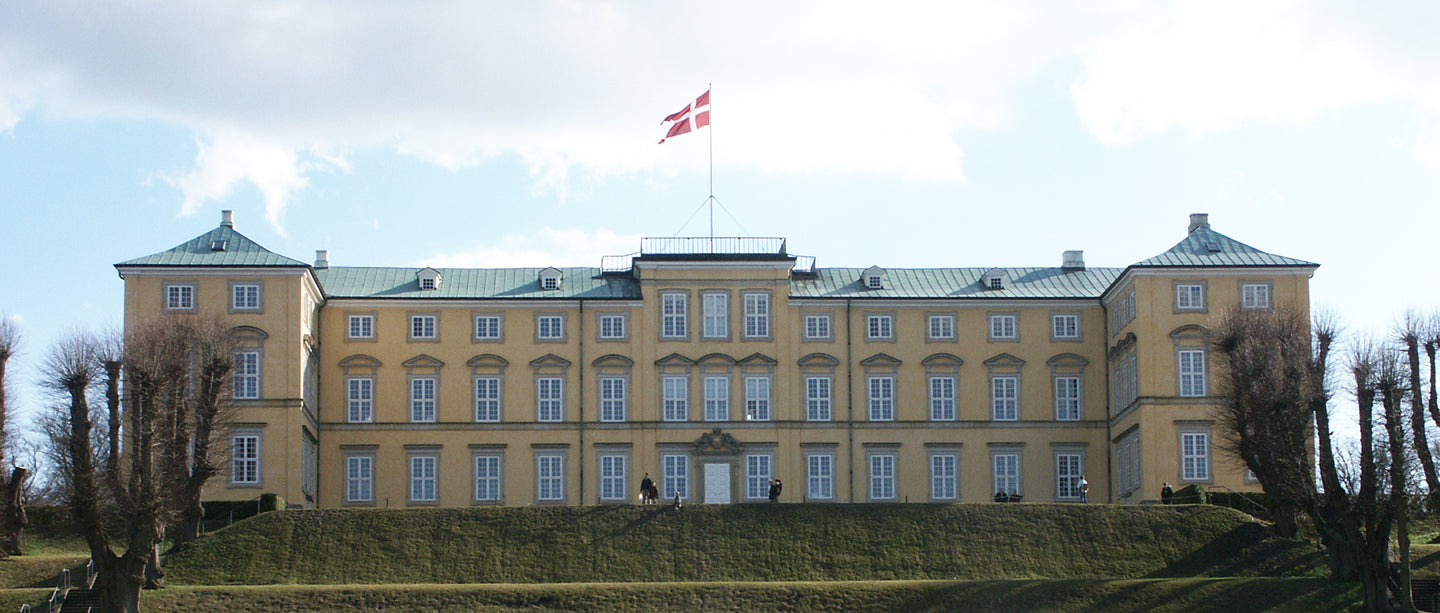 A guide to Copenhagen Neighborhoods: Frederiksberg
Frederiksberg, like every other neighbourhood in Copenhagen, brings a lot of history and affluence to the table.
The affluent city which is characterized by its green site abundance is fiercely independent, such that they sometimes do not consider themselves as a part of Copenhagen. However, they are one of the three major municipalities that make up the total city of Copenhagen.
The class and allure of Copenhagen's municipalities, as well as the laid-back affluence of the people dwelling in them, is not lost on this location.
Playing home to many years of Denmark history and some royalty to match, here is a guide to one of the most revered neighborhoods in Copenhagen.
Where to go in Frederiksberg
If you ever find yourself in the Frederiksberg municipality, here are the places that you should go to.
You have not been there before so you might not know this. However, on getting to these places, you will agree with us that you should not have missed it for the world.
Frederiksberg Palace Gardens
King Frederik's generation did have quite the taste in gardens and they invested a lot in making this place happen.
Now that they are no longer with us, we are glad that their idea for truly green gardens which are as natural as they come hasn't been defeated. That makes the Frederiksberg palace gardens one of the biggest green spaces in the entire country – not just this area alone.
Go here to get away from all the hustle and bustle of the city.
Zoo
People who visit the Frederiksberg palace gardens often end up spending some time at the zoo too.
From the first location, you can easily get a view of the majestic elephants roaming around the zoo. That sight brings you to the zoo site, but you are about to find out that the zoo holds more than you could have imagined.
There are different programs at different times which you can get in on. From seeing the animals playing to being there for their feeding times, it never gets boring here.
There are extensive regions for all the 4,000+ inhabitants of this zoo – allowing you access to the Arctic settings for polar animals, tropical setup for related species, and more.
Cisterns
Some people are put off by going into catacombs or an underground exhibition site, but the Cisterns bring a new dimension to things.
Erected during the baroque era to hold more than 16 million barrels of water, the Cisterns have never seen the sun. Today, they have been transformed into a museum site for both modern and ancient art from different eras.
Being one of the most recognized museums in the country and international spaces even in 2021, you have to be here.
Bakkehus Museum
If you are considering a more conventional style museum, the Bakkehus museum is the place to be.
Considered to be one of the oldest buildings, if not the oldest, in Frederiksberg municipality, this building is an art unto itself.
Step into it and find some of the most unique artwork collections dated from centuries ago to the modern age. It is surely one of the top museums you can spend some of your time at.
University Garden
After moving through the shopping streets (discussed below), it is just right that you spend some time at school. Not just any school, but the Agricultural tertiary school which lives up to its name in every way.
At the first entrance, you will surely be mesmerized and enchanted by the natural green gardens that make the landmark of this area. Already one of the best schools in the country, it is also located primely enough to attract a huge number of tourists who want to see the green beauty.
The school has a park of its own which is always maintained and taken good care of. When you are done feeding your eyes, walk through the park to access the metro station which takes you wherever else you need to be.
Frederiksberg Have
There are a lot of reasons to go here.
On the one hand, it is the rich history behind this park site. On the other hand, it is the allure of what the park still holds even in 2021.
The picture-esque location was built to house the Danish nobles for years. This was their home till well into the middle of the 19th century. Even though the noble families do not stay here anymore, the location is still surrounded by the appeal and charm of noble areas.
These days, this is where you will find the Royal Danish Military Academy.
Here, you will also find the old Chinese Pavilion, the 250-year-old sucky tree, and the many baby pacifiers surrounding it.
Things to Do in Frederiksberg, Denmark
It is not enough that you go places and see what happens there. Sometimes, you have to get in on the fun to catch some fun too.
Whenever you find yourself in any of the Frederiksberg municipalities, make sure to try out a couple of these events.
Boat Trip at Frederiksberg Palace Gardens
You don't have to spend all day looking at the greens at the palace gardens or lounging around there.
See what a day in the life of King Frederik IV looked like by sailing around the canals of the gardens too. It is often said that you have not truly experienced Copenhagen's beauty if you don't get on the waters at all – so make sure you have your fill of beauty.
Street Exploration
A lot of locations around the world are famous for certain places you can go to, but how many can boast of including tourist-worthy streets too?
That is what we get with Frederiksberg Alle towards the center of the city.
Because this street was solely built for the king to connect to his residence, the high-rise status of the main street is justified. The Danish city street soon became an entertainment line, which makes one of the best things about it.
Today, walking the streets is a beautiful way to enjoy the sights of the countryside before getting to your next station, Vaernedamsjev, which brings the French romance style to the table.
Shopping
One of the things we love about Frederiksberg's streets is how some of them have been transformed into the best shopping centers around.
If you don't believe us, wait till you see the amazing shopping street called Gammel Kongevej.
Named Royal Road before, the baroque-style street with all of its amazing architecture is surrounded by more than 300 shops. How won't there be something for everyone that way?
Whether you are looking for some amazing shoes, special bags, unique apparel, or the best souvenirs to take home with you, you will find them here.
You will also find some amazing restaurants in the area – but see the next section for the best places to eat in the Frederiksberg municipality.
When shopping on this street, though, make sure to see stores like FICK-CO, Madam MY, Anton Dam, and Maude's Salon, among others.
Where to eat in Frederiksberg
When it's time to feed your stomach after giving your eyes their fill, here are the places you want to check out.
You don't have to limit yourself to these picks only, though. While they are great places to get a meal all year round, you should also explore to see what other restaurants and eateries will catch your fancy.
Radio
Radio is the affordable dining option that takes a Nordic style to its cooking while also sourcing its food items ethically.
The dining outlet grows all of its vegetables on its farm, supplementing that with food items obtained from local farmers and fishermen.
You will be supporting the local businesses, getting an affordable meal, and licking every part of your fingers when you're done. A nice combo, if you ask us.
Brodflov
When you see the local people queuing outside a bakery, there is a high chance that the bakery has Brodflov written above it.
Join them on the queue for access to some of the best pastries and lattes that have ever touched your lips. If unsure of what to get, make sure to get the locally-baked cinnamon rolls and poppy-seed pastries. The local name for both is kanelsnegl and tebirkes.
Central Hotel Og Café
It would be strange to go to Frederiksberg and come back not having seen the smallest hotel in the world.
If you won't be staying here, you might as well grab something at the smallest coffee shop in the entire Copenhagen which is located there also.
There are only five seats here, out in the open, and you should book well in advance to have a chance at sitting there.
The Coffee Collective
For the coffee lovers, enthusiasts, and people simply seeking adventures, try out one of the best coffee cups ever at this location.
There are a lot of arguments as to what makes it the best coffee. For some, it is the almost-exclusiveness to serving coffee. For others, it is the single-minded pursuit of coffee brewing and serving excellence.
No matter what it is, we know you'll come back with your idea of why this coffee is the best you've had in a while.
When are you showing up?
A lot of things to do, see and eat in this little municipality – so you must want to see it for yourself too.
When you do show up, which of these are on the top of your list?