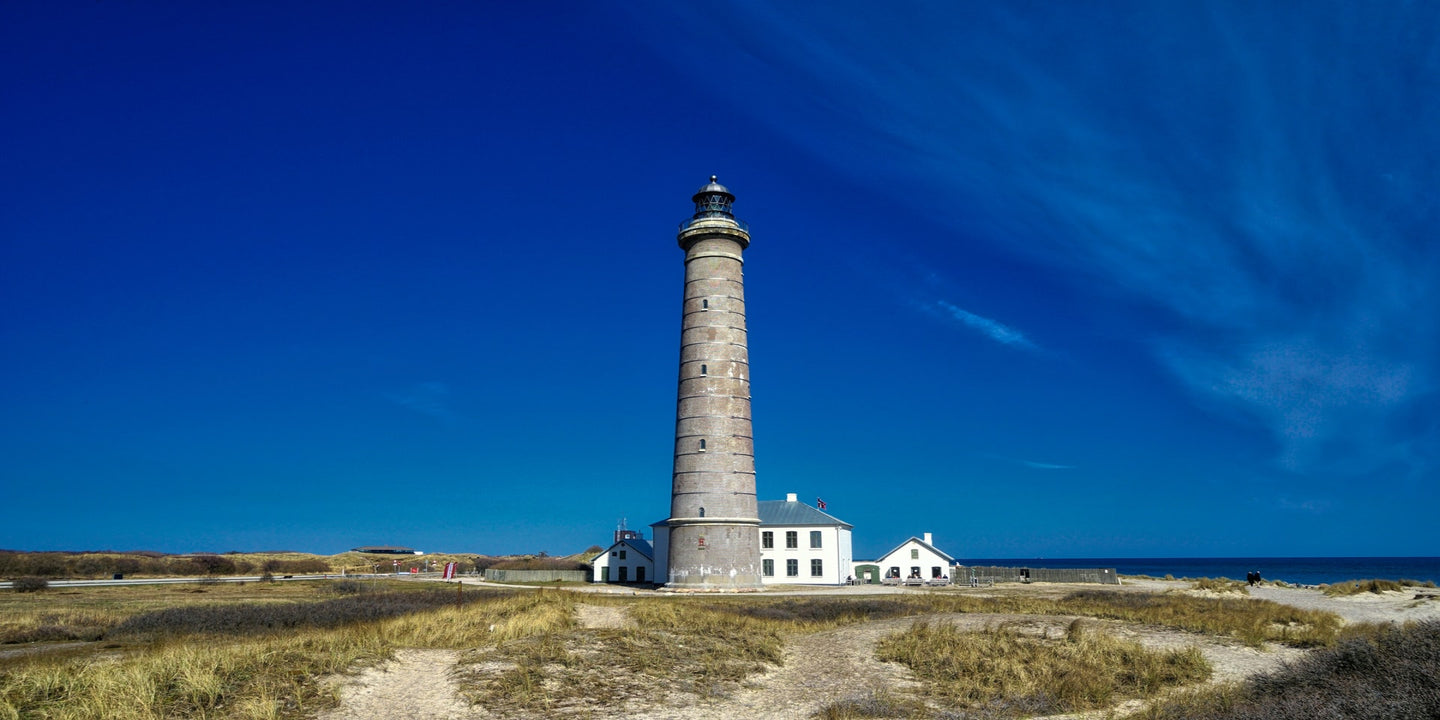 Skagen: Denmark's Northernmost Town
Much like their Viking ancestors, Danes today are keen on traveling around the globe, using their vacation days exploring exotic lands. This summer, due to the coronavirus, Danes will instead have to explore their homeland. But summers in Denmark are filled with temperate weather, beaches, fresh produce, and historic vacation spots, like Skagen.
Skagen, Denmark 
Skagen is a town located in Jutland, a region of Denmark, at the northernmost point. Its name originally spelled, 'Skaffuen,' meaning, "high point of land," has always been known as a fishing town with its primary catch, herring, a favorite among Danish seafood lovers. But during the late 19th Century, the Skagen Painters would meet to capture the Danish landscape through impressionist paintings. 
This northern Danish town was a known vacation destination for the royal family and well-known Danish painters, such as the Skagen Painters, and author Hans Christian Andersen, to name a few. During the early 20th Century, the Danish royals King Christian X had a summer residence called Klitgaarden built for Queen Alexandrine. Today, Skagen is a quaint seaside town that has been a haven for wealthy Danes and tourists in recent years. 
What To See In Skagen
There are several landmarks, historic buildings, and seafood to keep you busy if you're looking for a reason to visit the northernmost point of Denmark. It is also where the world-famous SkagenSkagen is best to see during the summer months as it is daylight the longest and sunniest place in Denmark. Skagen is known for its white-sand beaches. Buried beneath the white-sand beaches, you'll find the 'Sand Covered Church,' which sand has been burning the landmark since the 1600s. 
If you're more into strolling about a museum or the town's streets, Skagen has something for you. The Skagen Museum has thousands of works from Danish artists that have graced the sleepy fisherman's village. If you'd like to see how the Ancher family, who were prominent members of the Skagen Painters, lived from 1884-1964 when their daughter died, the original furniture and decoration are, as they left it. There are countless other sites to see while visiting Skagen, like the Drachmanns House, The White Lighthouse, Teddy Bear Museum, Ancher Hus, or the Skagen Odde Nature Centre, where you can learn more about the regions geography and climate. 
All in all, the Danish town is great to visit if you're interested in Danish history and art. Keep in mind that you probably want to check the travel guidelines due to the coronavirus, before you plan your trip.