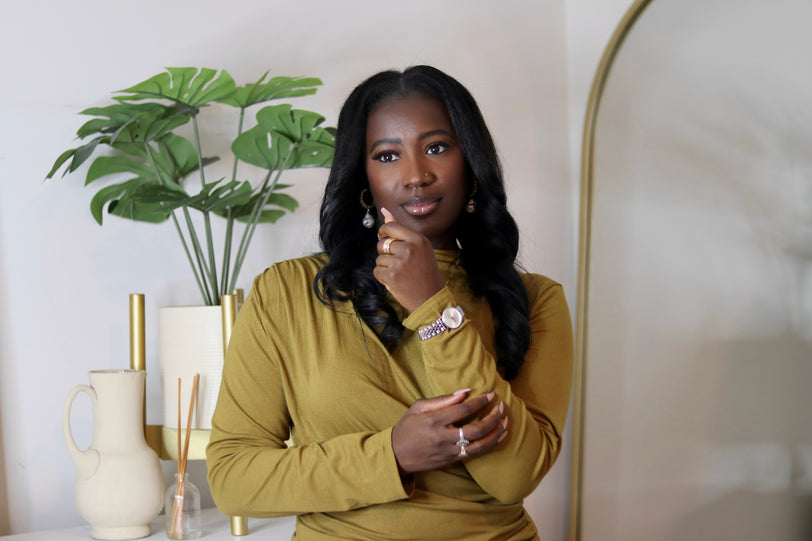 Nordgreen x Haddy Jay
Exclusive offer :
get an extra 15% off
Looking for the perfect accessory for any season? Use the code [HDDYJ] and get 15% off for a our entire accessories line. Shop Haddy's favourites below.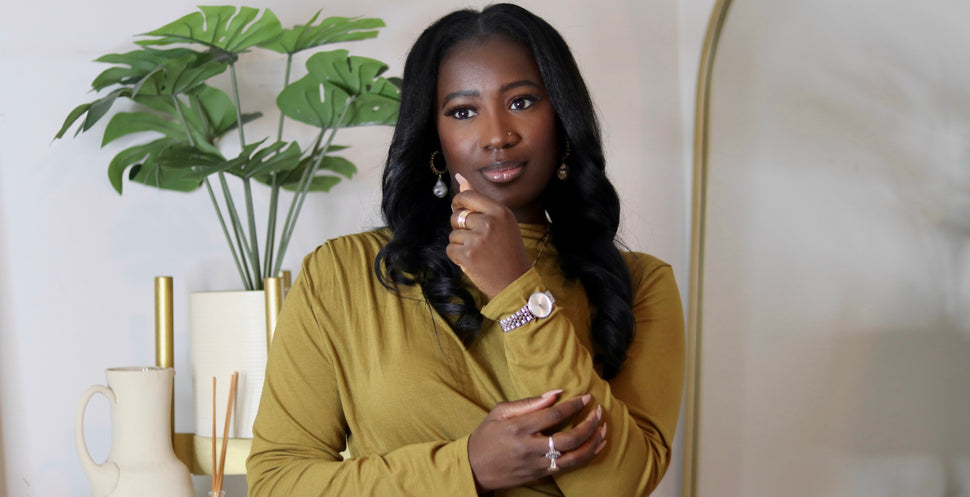 HOW TO GET THE BEST OFFER?
Use code [HDDYJ] and get 15% off on top of all website offers !
As always, free shipping remains included in all offers.
What's a better deal than that?
HADDY
JAY
I am a fashion professional and graphic designer who loves sharing my everyday, personal style with my community. I was born in the Gambia, West Africa where my family ran a small atelier which sparked an appreciation for not just fashion but slow, handmade design. I moved to the US as a child and growing up in Northern New Jersey & New York City further shaped my fashion sensibilities and outlook. I now enjoy sharing my unique perspective with the world!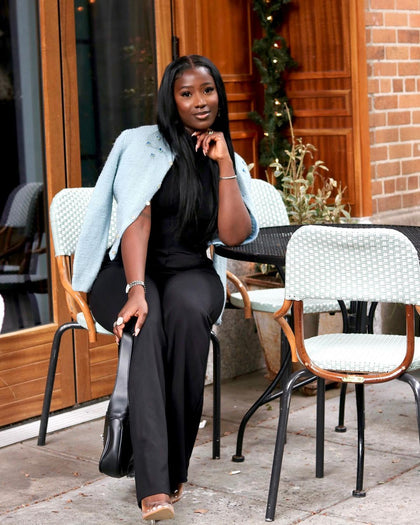 Thoughts on respect & responsibility for our planet & humanity
I believe that respect and responsibility for our planet is a global effort that we all must partake in. I believe that the issue of respect and responsibility for our planet is more crucial than ever and we owe it to ourselves and future generations to tackle it head on. The onus is not only on corporations and brands but extends to consumers as well to make considered choices that prioritize environmental concerns.
I am however optimistic that we have the creativity, tools and intention to address these problems in my lifetime as more individuals and brands develop solutions and actions that support a more sustainable future.
thoughts on Nordgreen's timeless Scandinavian design
I'm all about making things look aesthetically pleasing to the eye, it's what I do. That's why I love Nordgreen's simple, yet timeless Scandinavian design. I believe a watch is the final piece that ties the look all together. It's more than just an accessory, it's a statement.
more of haddy's favourites
The Native
My favorite watch design is the Philosopher. It was my first Nordgreen watch and the design truly caught my attention. I gravitated towards the modern look and the simplicity of the watch's face with its elegant lines. My favorite touch is the small date display. I love pairing up this watch with the gold 3-link chain strap to elevate my outfits. I always feel sophisticated when I wear this classic piece.