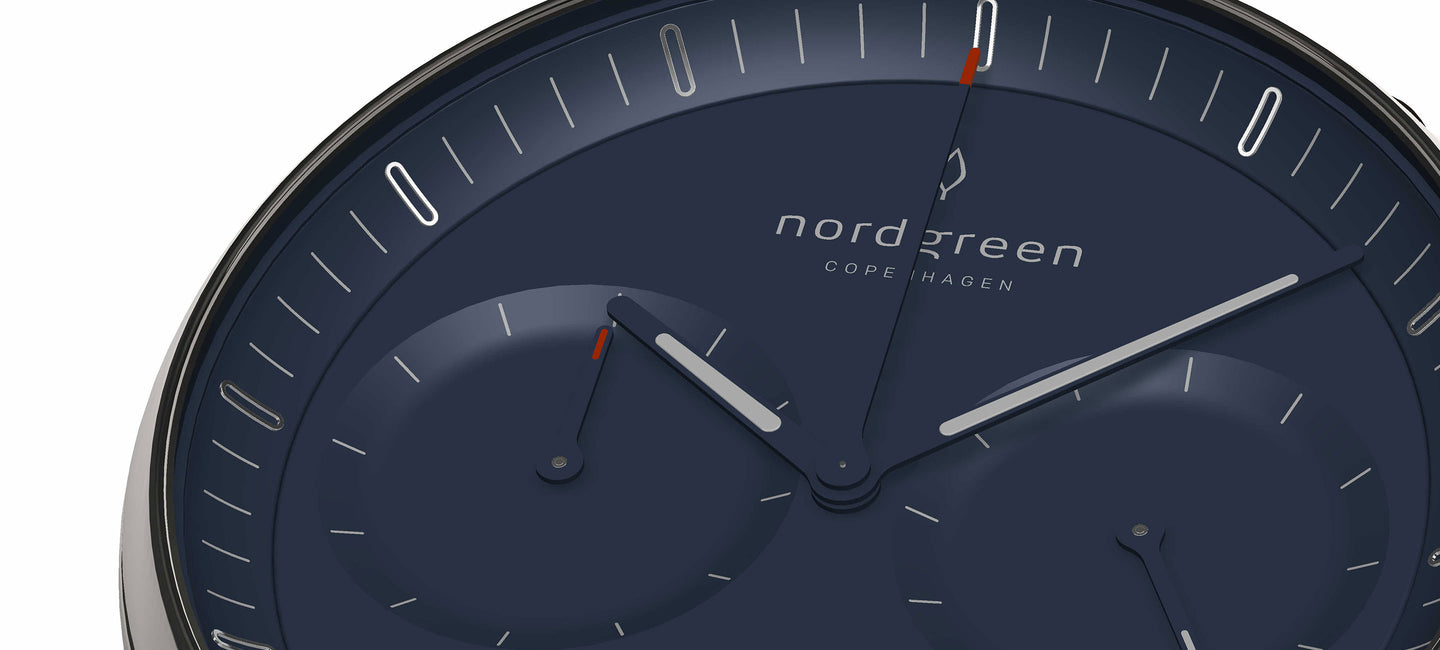 The History of Kickstarter Watches by Nordgreen: Of Campaigns, Wins, and Awards
Nordgreen started as the brainchild of two university friends, Vasilij Brandt and Pascar Sivam, who had nothing more than an almost empty pocket and a bag full of dreams to go on. We will get to how the name for this iconic watch brand was chosen later on, but they needed a way to take their idea to the world.
Being watch enthusiasts themselves, they knew what they wanted to do:
Bring a truly minimalistic Danish design and sustainable watch element to a market that is hungry for it, both in Denmark and the rest of the world.
All that would not be possible without the proper funding to finetune the research and development that has gone into the design of some of the most stylish watches in the world from Nordgreen right now.
Hence, the decision to seek the support of others with like minds and intentions in letting these dreams fly.
Opening the Bag of Dreams with Kickstarter
Kickstarter is a crowdfunding platform that gave us the chance to reach those people of like minds who wanted to invest in our dreams.
Kickstarter had the platform; they had the trust of backers, and they had the reach that we might not have been able to manage on our own when we started.
Thus, it was a logical choice to go with them.
We ran the first crowdfunding on Kickstarter in 2018. Back then, we had no idea that we would even be going back to run another campaign.
Oh, yes. In case you didn't know, we have now run two successful Kickstarter campaigns, recording a 100% success – and that is just putting it mildly.
How We Fared on Our Campaigns
Our first Kickstarter campaign in 2018 was geared towards the launch of our Philosopher wristwatches.
We opened up the offer, for which we only required DKK 100,000 (about US$15,700) to get started on our product launch. On that project, we secured the funding in less than 2 hours – and we went on to smash the goals massively.
As of the time when the campaign was closed, it had already generated over DKK 1,495,000 (about US$235,000). That not only showed the great support that we received from fans and entrepreneurs worldwide, it also cemented the fact that we were doing something great with our watches.
We doubled down on that success by identifying what works, going back to Jakob Wagner, who has always been our chief designer, and working on the next best thing.
That birthed the launch of the Pioneer watch series, which was designed to bring Danish values to the fore with a chronograph watch that didn't try to do too much at once.
For that project, we launched our second Kickstarter campaign in 2018 – and pegged the ask at US$15,000 as usual.
This time around, we had almost 2,900 backers from all around the world pitching in with a massive $428,418 donation pool that has allowed us to realize the Nordgreen Pioneer watch dream.
If anything, that has strengthened our resolve to bring truly timeless, clutter-free designs to the market. While maintaining a small line of watches (so that we can keep a low inventory and pass on the cost savings to you) is one of our business goals, we will never hesitate to help redefine any wristwatch niche. As long as we believe we can make the kind of difference that you want to see, that is.
Pushing the Boundaries on Kickstarter and Beyond
The name of the brand, Nordgreen, is the first indicator that we didn't set up to do things the usual way.
We came into the business to challenge the norms and what was obtainable, breathing fresh air into the market.
From Nord, we embrace the Nordic and Scandinavian principles of hygge, which doesn't support clustered living. We take great pride in the basics, pay close attention to details, and make sure only functional pieces come with all of our products.
Everything from the watch design to the way our straps are easily swapped out, enjoy an undertone of simple luxuries for you.
The 'green' suffix tells more of how we are an eco-friendly brand that is interested in helping the planet to achieve sustainability. This is not only a selling point for us but a way of life, seeing as more than half of our employees choose to cycle to work every day, among other things.
Pushing those boundaries doesn't stop there, though. Going to our feats on Kickstarter, we managed:
Securing 1,417 backers on our first project
Securing 2,890 backers on our second ever campaign
Getting fully funded in just under 2 hours of launching the campaign
Scoring the biggest fashion crowdfunding campaign in Danish history
Becoming a top 10 fashion Kickstarter in Europe
Enjoying 100% success rates on all our campaigns and more.
These signs of excellence reverberate through our entire brand. Today, both of the watches that have gone through this campaign have gotten prestigious awards from reputable institutions, such as:
The iF Award for the Philosopher collection; and
The Red Dot award for the Pioneer collection.
The good news is, we are just getting started, and you still have a lot more impressive, stylish designs to see from us.
Choosing to Give Back
Our success as a brand is, in part, hinged on the support and backing that we got from the good folks at Kickstarter and beyond. That inspired us to give back to the world, helping people and the planet achieve its goals also.
Today, every watch sold at Nordgreen has some of its proceeds donated to:
Provide quality education for a child in India;
Make clean, potable water available to a family in Central Africa; or
Reclaim miles of the Amazon rainforest in the Americas.
Our Giving Back program also supports our green and sustainability goals as a brand.
You Love Us; We Love you More
We don't take any of these achievements for granted. Without you, there is not much that we would have been able to get done in this time.
All of our campaigns have been launched based on your needs as a customer. We will continue to put that in mind, remembering it as one of the north stars that has led us into your hearts.
If we haven't told you all this before, you are the best. And, as a brand, we couldn't love you more.