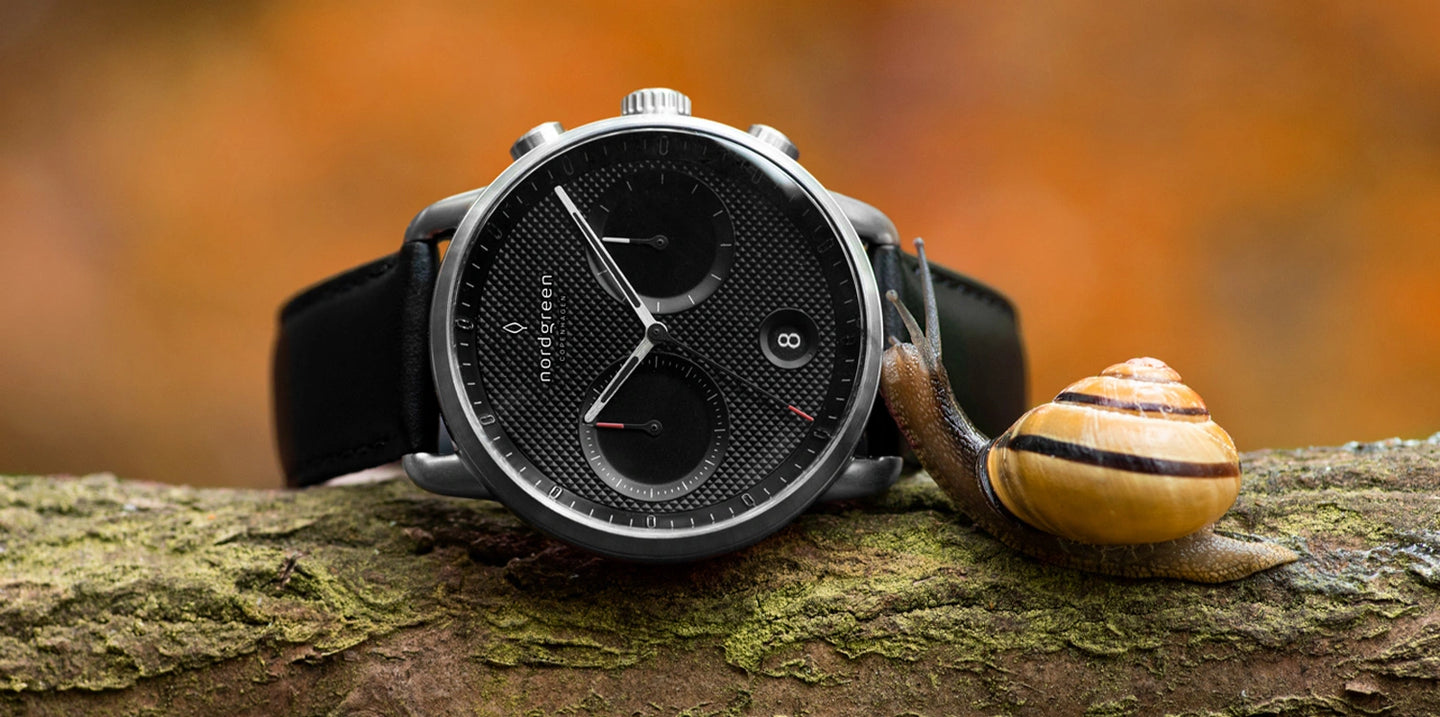 What Does The 5 ATM Water Rating on Your Watch Mean? (Water Resistance Guide)
In case you were wondering, there are no truly waterproof watches.
Of course, your watches can withstand water to an extent, according to the manufacturer's labels on the watch box. You might have also taken the watches scuba diving or on some other water sports in the past without damage.
So, is that not supposed to be waterproof? No – the timepiece is rather water-resistant.
That said, what does a 5 atm water rating mean on your watch?
The 5 atm water rating on a wristwatch depicts that the timepiece can withstand water pressure up to a depth of 50 meters before it suffers water damage. The 5 bar/ atm watch can be taken swimming for brief periods of time, worn in the shower or the rain but should never be used for water sports of any kind.
If you're interested in what makes up the water rating of your timepiece, we've got you covered in the rest of this piece.
Is a 3, 5 and 10 ATM watch waterproof?
It's time to get specific here.
We said no watches are waterproof – since they'll always have that depth at which they cannot withstand the pressure anymore and thus, give in to water damage.
With the 5 bar watch example, the limit is 50 meters, thus the limit is 30 meters for a 3 bar watch and 10 meters for a 10 bar watch. At this limit, the atmosphere around the wristwatch creates such pressure that the water-resistant technology might break if subjected to such conditions for longer.
For the watches to be fully waterproof would mean that no matter the conditions – whether splashes or in a shower or underwater at varying depths – nothing happens.
Since that is not the case here, the atm ratings are far from what could make your timepiece a waterproof unit.
Can I go swimming with a 3, 5 or 10 atm watch?
The depth rating that comes with these watches alone can be misleading.
On a 5 bar timepiece, for example, you could think that you are safe as long as you don't get to the 50-meter depth.
However, even at less than 50 meters, you need to check the time over which the watch is exposed.
To get a clearer picture, a 5 bar wrist watch can be exposed to water at up to 50 meters for up to 10 minutes.
Thus, your water-resistant timepiece can still get damaged if you spend too much time at depths. The sealants won't be able to withstand all that pressure, and at some points, they will give.
So, while you can take your 3, 5 and 10 bar wristwatch along for surface swimming, don't make it a habit to go deeper for too long at once.
What can you do with a 3, 5 and 10 ATM watch?
Though 5 bar ATM protects your watch better than a 3 bar, you cannot do an awful lot with either of them.
If you have a 5 bar watch, some of the plenty benefits that you get are:
Shallow swimming

 – without having to take off the timepiece. Now, you don't have to worry about your over-zealous friends pushing you into the water at that pool party. Your clothes might get wet, but your wristwatch will come out just fine.

Shower benefits

 – do you also forget to take your wristwatch off sometimes before you get into the shower? Worry no more. The 5 bar watch is rated enough to prevent damage from splashes. Take special care with warm to hot water as those could ruin the seal that prevents water from getting into the wristwatch. Beyond water resistance, they could also 

cause condensation inside the watch.

Rainfall protection

 – if you ever get caught out in the rain, your 5 bar water-resistant timepiece is one less thing you have to scramble around protecting. At worst, you get some water splashes here and there, which the watch is well equipped against.
That said, you don't have any business snorkeling with this kind of wristwatch - if you love water sports, go for a 10 bar watch.
If you're interested in scuba diving too, there is a high chance you break your 5atm watch on that adventure. Here's a 10 bar watch better, but remember that it's not suited for diving with pressure. Don't forget that it's not only the ratings that matter but the time through which the rated depth can be sustained too.
Taking Care of Your 5 ATM Water Resistant Watch
Whether your timepiece carries 3 ATM, 5 ATM, or as much as 20 ATM ratings, you still need to take care of it so that it keeps working well for a long time to come.
Here are some things you want to do today:
Understand your wristwatch

 – never subject the timepiece to much more pressure than it can take, and it will take care of you too.

Be wary of opening

 – if you are used to opening the watch case by yourself, now might be a good time to rethink that. If you don't replace the case back well enough, a 20atm water resistance rating is as good as naught.

Don't test the watch

 – manufacturers usually err on the side of caution and can make a timepiece withstand more than it is rated for. That is for your watch safety, not for you to test it out. The answer to what depths the watch will support is what the watch brand has provided to you.

Clean the watches

 – if you've been out in the saltwater sea, snorkeling, gone on a dive, or related activity, washing off debris/ saltwater/ water chemicals is just standard practice. That helps you keep your timepiece safe against chemical attacks, water damages to the inside, or other unpleasant situations.
If you don't often dive and you need a light watch that handles itself well against water when you do indulge in such activities, you should look at our 5 ATM-rated watches for men and ladies' options too.
They not only protect against water damage, but they pass off as stylish watches that you can wear every day too.