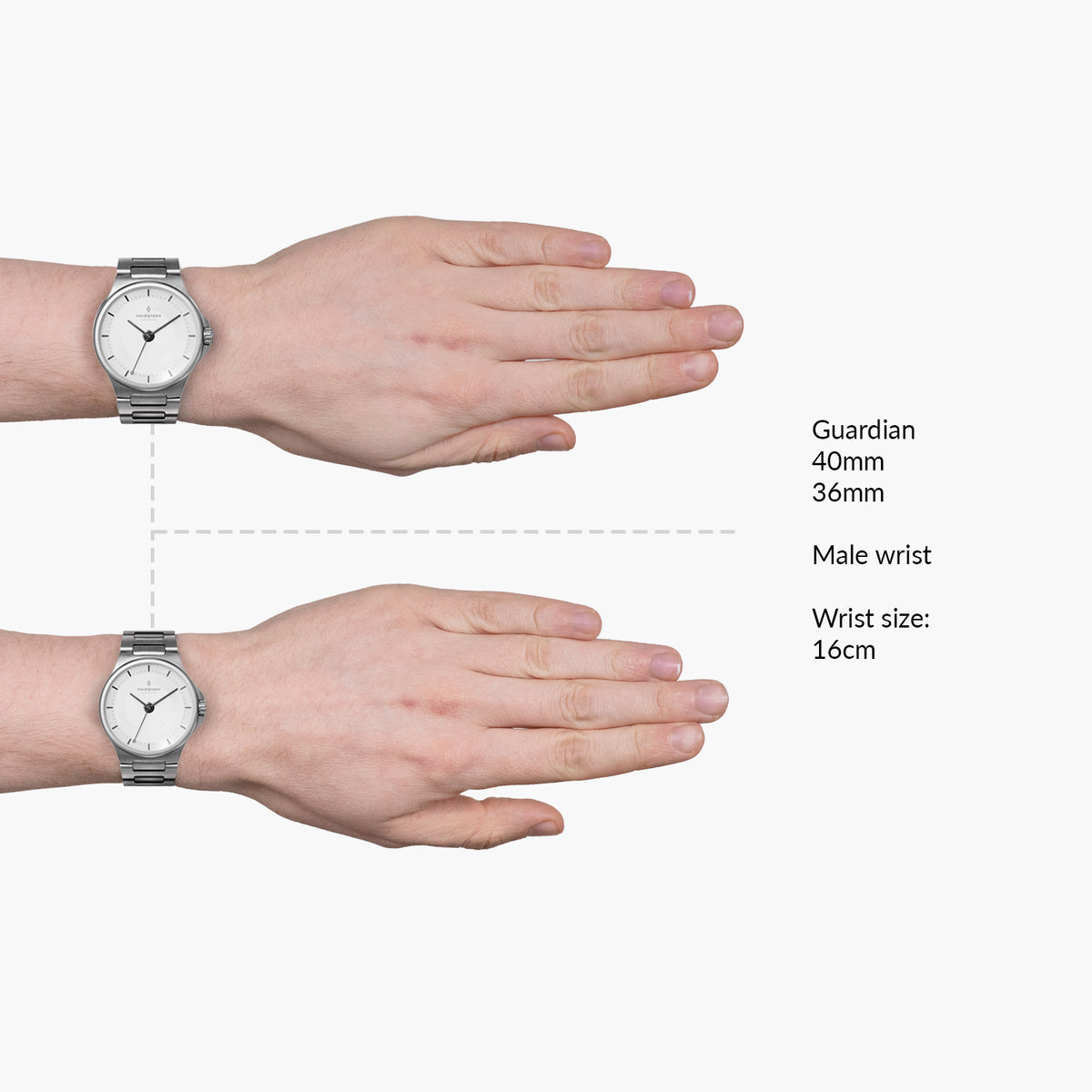 Designed by Jakob Wagner, Guardian is more than a watch. It's a movement. A way of operating. It's a symbol not just of caring about the environment and humanity, but of having the strength of mind and character to actively co-create.
Premium brushed metal finish
85% recycled 316L stainless steel case and strap
Sapphire crystal glass
10ATM water resistance
High-quality automatic Miyota movement
A SCIENTIFIC APPROACH TO TIMEWEAR
Based upon a sustainability research and development project, we made sure all essential factors have been taken into account. From design, choice of materials, corrosion resistance and transport costs, to service, repair and
the ramifications of refurbishing, or recycling, Nordgreen has been fact-checking every decision in the process in order to make Guardian stand the test of time for 100 years.
Designed to last for years

STAGE 01
The initial material source for the Guardian packaging is recycled PET plastic from water bottles.
STAGE 2
The recycled bottles are then repurposed into fruit baskets.
STAGE 3
Afterwards the fruit baskets are grinded and the 3rd generation recycled material is used for the basis of the stunning Guardian box.
Discover EACH GUARDIAN
COMPONENT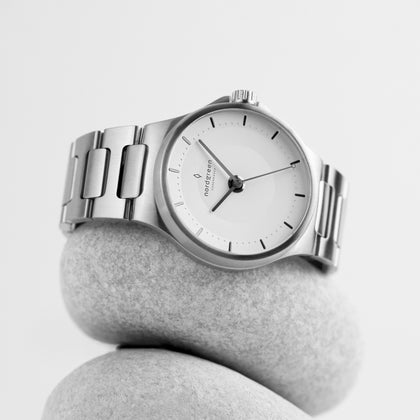 STAINLESS STEEL H-LINK BRACELET
Flat sapphire crystal glass preventing from scratches and damage
Polished titanium vision ring
Polished titanium second hand for maximum precision
Crown guards for increased protection of the crown
Buterfly clasp for maximum safety
Premium automatic movement for longevity
The case and strap of Guardian are crafted with highly durable 85% recycled 316L stainless steel envisioned to surpass the challenges of time.
With 10 ATM water resistance, Guardian is inspired by active lifestyles and designed to endure them.
Powered by a premium automatic movement, Guardian is created to keep track of time as you move.
The three tier dial is protected by a sapphire crystal glass of utmost quality which makes the timepiece well-equipped to resist scratches and damage.
WELCOME GUARDIAN
Nice to meet you!
To say "thank you" for visiting us we've just donated DKK 50 on your behalf to Husforbi - a charity supplying food, warm clothes and shelter to homeless people in Denmark.