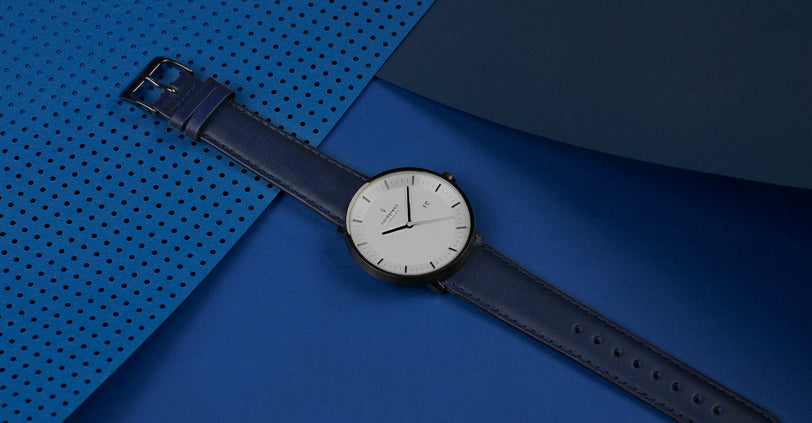 Blue Leather Watch Straps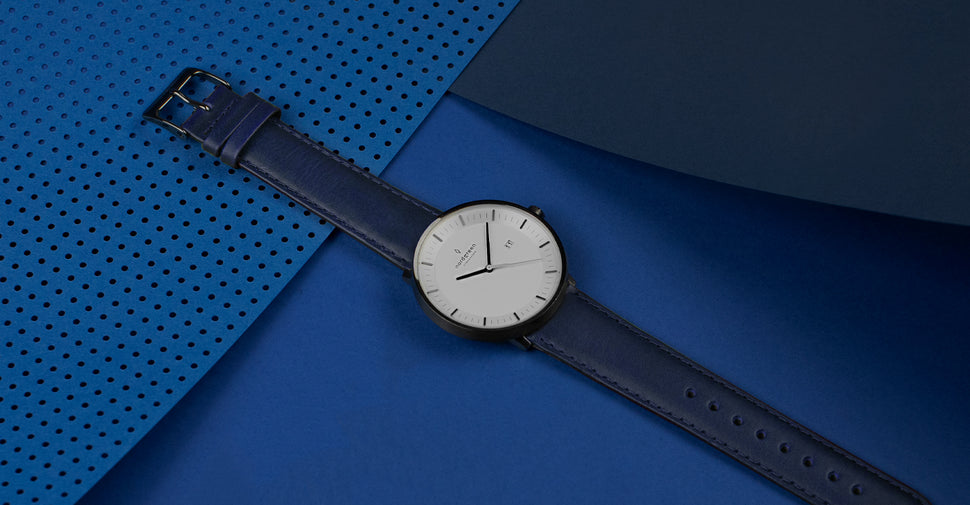 Blue is known as the color of loyalty and truth. We think that this is spot-on, especially when it comes to our blue leather watch straps, as it is a calm, yet unique color choice in watch straps. Our Philosopher men's and women's watches with a silver case, white dial, and our blue leather watch straps is an unusual combination that could become the next big trend.
Recent years have seen a common theme across different watch brands – blue leather straps. The reason for the rise in blue leather straps' popularity is two-fold.
First, blue is a primary color, which means it is versatile. On a color wheel, orange is blue's complementary color, while purple and green are analogous. Other colors that you can pair with your blue watch strap include different shades of blue, burgundy, pink, white, black, grey, and brown.
In fashion, blue traditionally represented elegance, and it is one of the most widely employed colors in fashion and art. Historically, people associated blue with wealth and special occasions, and it was the color that the elite favored.
In the 1950s, jeans made an appearance on the fashion scene. Blue was no longer only associated with exclusivity – it became the color of a working garment, a color that is suitable for any occasion.
Read More
Read Less