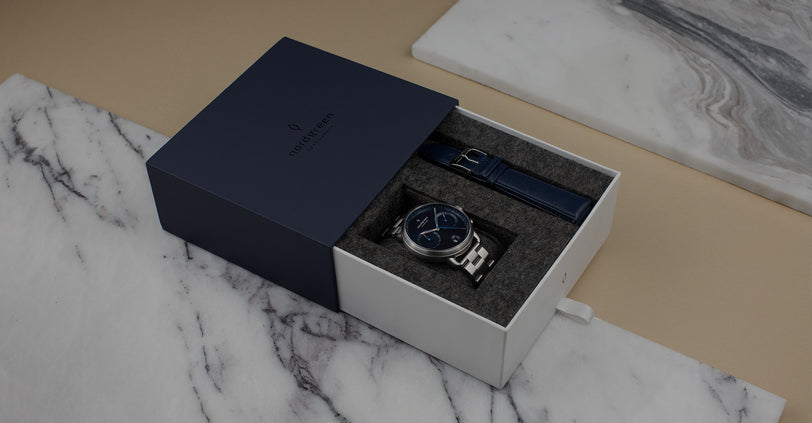 Navy Blue Watch Collection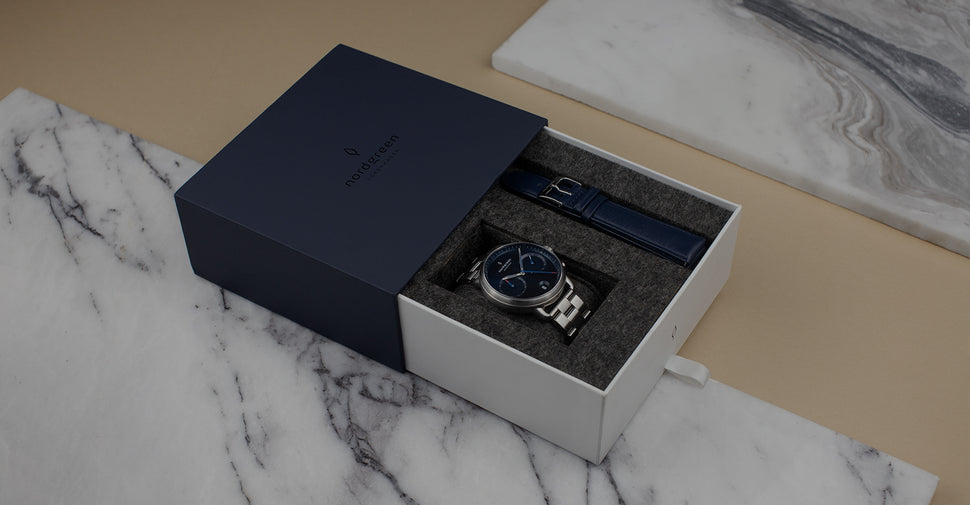 A navy blue watch has an interesting color choice which originates, believe it or not, from the navy jargon. A few centuries ago, there was a custom among the deepwater sailing ships. If the ship lost its captain or any officers during the voyage, when returning to port, the ship would fly blue flags and have a blue band painted on the hull, as a sign of grief. Hence the expression "feeling blue".
The sailors gave us a lot of everyday expressions, like "Mayday", "S.O.S" and - Navy Blue. Navy blue is a dark shade of blue, resembling the open sea. The first official appearance was in the 18th century, on the uniforms of the British Royal Navy. The nice contrast between dark blue and stunning white on the uniforms was eye-pleasing, and soon the other nations' navies adopted the color. The initial expression was Marine Blue, but it was quickly changed to Navy Blue. Navy blue watches had their peak in the '80s in the last century, then stagnated a bit, and they are becoming trendy again. As far as our concern, a navy blue watch was always perfect.
Read More
Read Less