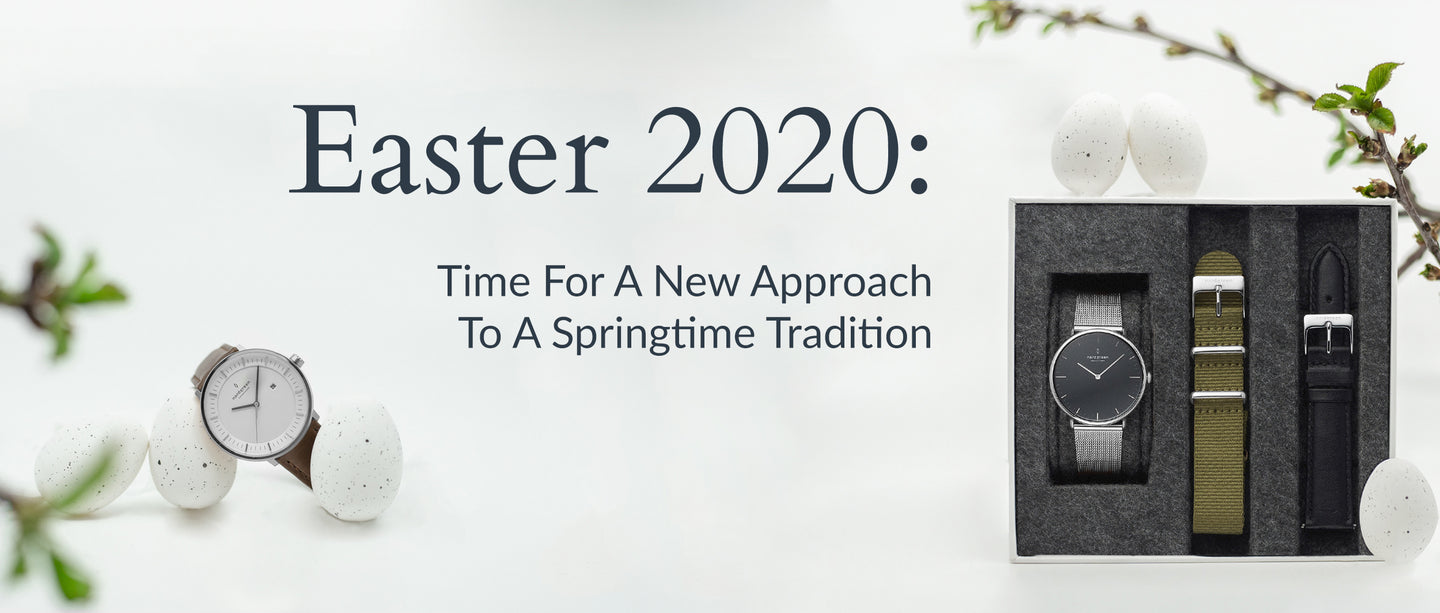 Easter 2020: Time For A New Approach To A Springtime Tradition
Though physical shops throughout the world are closed due to the dangerous COVID-19, eCommerce businesses around the globe are keeping busy from online shoppers who are hopefully keeping safe at home. In essence, this could be the saving grace for many businesses during the COVID-19 lockdown and the Easter holidays, which are days away.

What's Been Done Until Now
Considering the times, how are you planning to spend your Easter holidays? As a father to two small children of 4yrs., and nine months keeping them occupied is my primary goal. For the oldest, my wife and I will hide chocolate eggs throughout our apartment and garden and film the entire thing; oh, and a decent piece of chocolate, shaped like a hen. But what about missing out on the typical traditions that we all would practice during Easter? 
To give a better picture of what people do for Easter, it's first important to mention that to some, Easter is a religious observation or the rebirth of Jesus. If this is how you observe the holiday, then most likely, you are dressing up for Sunday church service and afterward heading home to enjoy a Sunday dinner. And as with most, there will be an easter egg hunt for the kids and a small gift exchange for the adults.
For others, it marks the beginning of Spring, a welcomed change from an otherwise cold and sometimes dreary winter. If the weather is fine, planning an Easter egg hunt is the classic go-to, in addition to visiting family and friends, going shopping and out to a restaurant, exchanging gifts, and even staying home and relaxing.
Popular Buys For Easter
In the United States alone, the National Retail Federation reported that Americans spent 18 billion on Easter gifts, meals, and clothing. We all know that those cute little chocolate bunnies, eggs, jelly beans, and other candies comfortably hold the number one spot on the list of most purchased items for Easter - but then again, are you surprised? 
While women spend slightly more than men, each spends an average of $150 USD, so if you're wondering if your partner will be expecting a gift, the answers probably, yes. That means that if you haven't found a present, there are plenty of online businesses that can get you sorted out, but hurry!
For gift ideas that will be an Easter success, check out Nordgreen.com for a broad range of stylish Nordic designer watches and interchangeable straps.

Easter's New Spin
There's no question that Easter during lockdown is going to be challenging for adults and children. But, how do we approach celebrate rebirth and a cute little bunny symbolizing to kids that all is as it should be?
As I mentioned earlier, a fun way to entertain kids this Easter is to hide easter eggs about your home. It's an excellent way to take everyone's mind off of the difficulties of the current pandemic and have some clean fun. 
For those of you who are kid-free, you may want to consider a virtual dinner or drink gathering on your preferred video chat app to make it not feel so isolated for Easter. Whatever you do this Easter, if you can, stay home and stay safe! On behalf of the entire Nordgreen team, we'd like to wish everyone a Happy Easter!
Photo imagery by Esther Günnewig.