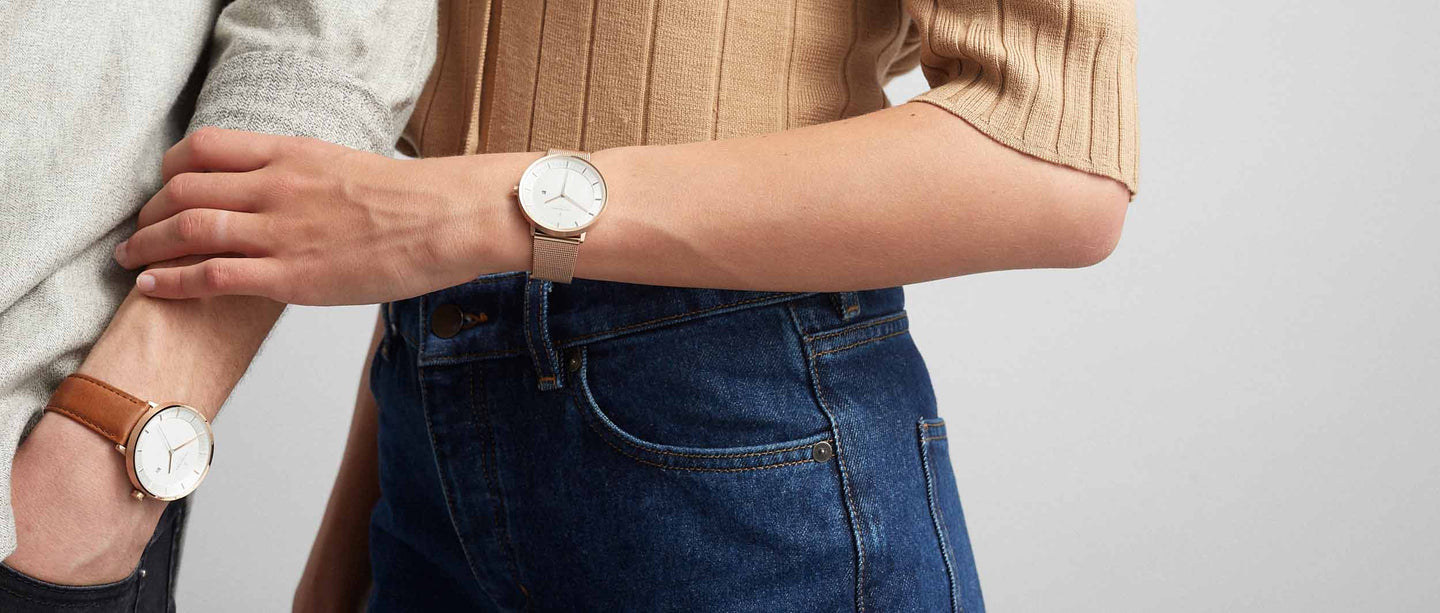 What to Do with Old Watches
Ways to reuse and recycle your watch
Watches and vintage jewelry are the kinds of items that can truly increase their value over time when being taken care of in the right way. Many people have a bunch of old timepieces laying around unused at home - either because they are no longer working, they have broken or missing watch parts, or simply because they no longer match their style or taste. Whatever the reason, what you should not do with your old watch or clock is to throw them away, as they always have value, regardless of their condition. Read further if you want to find out how you can give new life to your old watch, or have it reused or recycled easily. Here are some related ideas:
How to Repair Your Old Watches
There is something truly special about items such as a watch or a clock, as these are the timepieces made for us to create memories and have accompanied us throughout the time, in all sorts of life moments. Like everything else, one should accept that they cannot stay looking flawlessly forever, but in any case, there is always a way to make the money invested in them worth it.
In case you have timepieces that you no longer use because they are looking a little out of trend, you should definitely take them to a watchmaker, as you might get some unexpected creative ideas on how to make your old vintage timepiece look beautiful again. Watchmaking is a truly creative craft, and people working in the field can most certainly find a way for your old watch to be put into use. If you are willing to spend more time and imagination, your old clock or watch can even be turned into home decoration, jewelry, or put into use in all sorts of creative projects.
Sometimes simply replacing a few parts, which should not cost too much money or time, can make your old watch look entirely different and make you rediscover its beauty and compel you to wear it again, or at least sell it. However, keep in mind that watch manufacturers sometimes stop producing particular watch parts of their old models, and therefore repairing can be quite a challenge. That is why, in some cases, watch recycling might be the best alternative.
Recycling of Old Watches, Jewelry and Clocks
There are various ways to recycle your old watches, jewelry, or clocks. Sometimes people decide it's better if they just pass them on, in which case it is a great idea to donate your old watches to watch companies. Many watch companies online collaborate with relevant partners to recycle the watches in the right way, so you wouldn't need to spend too much time finding out how this is done. The same applies to jewelry and clocks, as they are also made out of mostly valuable materials and mechanisms, that manufacturers can reuse, or partly use to produce new ones.
Many watch brands, including Nordgreen, are working on projects related to finding more sustainable ways to produce their watches. That's why if you cannot find any value in your old watch, a good idea would be to give the watch away or donate it for recycling so that the old watch parts can be recycled and put into use for the production of new watch parts, which is a way more sustainable way to dispose of your old watch.
Watches are made from various materials. The watch and watch strap can contain both cheap or valuable metals, soft or hard plastic, genuine or vegan leather, glass, etc. Watches are made out of a wide range of tiny parts, most of which are not particularly precious. That is why it's quite challenging to recycle a watch in its entirety. However, there are still many different options for recycling some watch parts, or in some cases the entire timepiece. If you search online for companies interested in both working and not working watches, you will for sure find plenty of options, however, make sure that they want to take all sorts of watches, and not only those coming from high-end luxury brands, or solely vintage pieces.
Ways to Donate and Reuse Old Watches
If you prefer to pass on your old watches and jewelry to charity in order to give new life to these items, there are endless possibilities for doing so. Most charity organizations provide lists of acceptable items allowed in their charity bags, so make sure to check that first, as they may vary, especially when it comes to the condition of the watch. However, there are organizations online that accept jewelry and watches, regardless of their condition via the post. Once you send your old clock, watch and etc. these organizations can help you to donate, sell or recycle these items to raise funds for various charity projects. In some cases, there is also a possibility to sell your unused watches to watchmakers and manufacturers, who are eager to take them for their parts.
Wondering what to do with your old Nordgreen watch?
Nordgreen watches are truly valuable due to their timeless design and versatility. However, if the strap has become a little worn out, or you simply need a change, you might want to consider looking into Nordgreen's wide variety of watch straps, that will give your timepiece a completely new look. Another option would be to return your used Nordgreen timepiece so that the watchmakers can repair, polish and reuse it for the line of refurbished watches. Once the watches have been made to look as good as new, they are then ready to be sent to their new home.
We hope this guide has been useful to you, and that you discovered the best way to make use of your old timepieces - whether that would be to sell, donate, recycle, or reuse in a creative way.