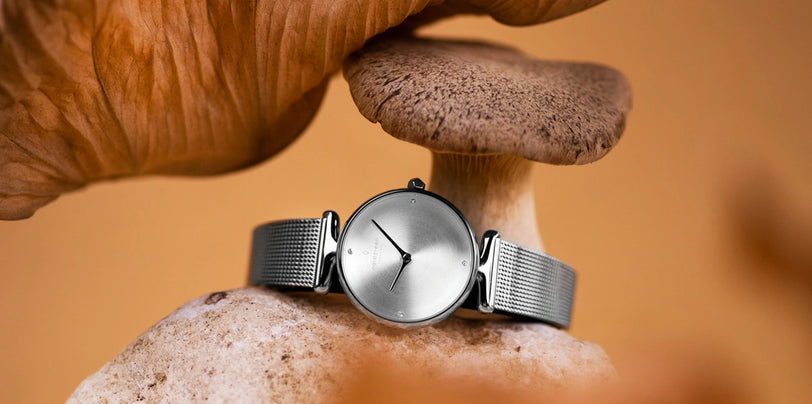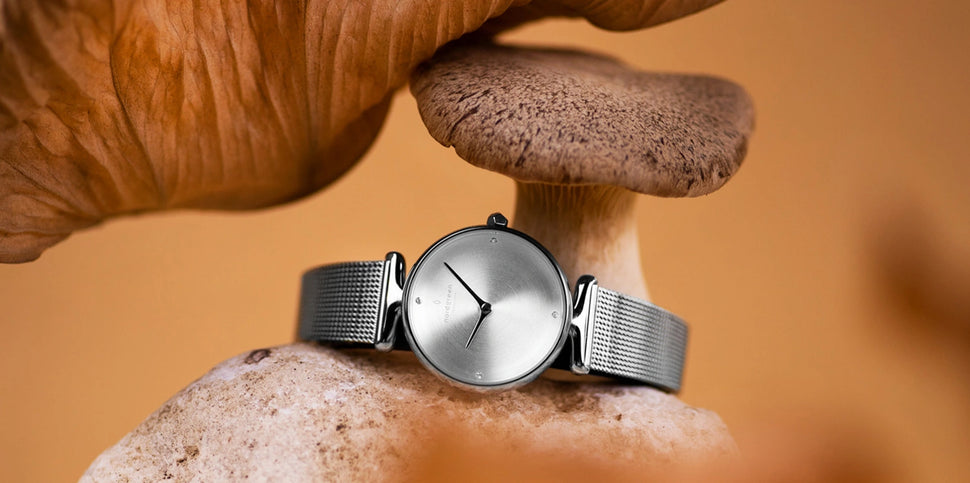 Nordgreen bases its responsibility to our planet around more sustainable products and practices. From Eco-friendly watches to continually working to ensure that those who help make our watches and straps are fairly compensated, we take pride in ours using traceable materials in our Scandinavian designed watches.
How about our latest addition to the Nordgreen collection, the Pioneer Chronograph men's watch. Its rounded and softened features, detailed with red-tipped second and minute hands symbolic of Danish innovation in producing sustainable wind energy, are only the beginning of its wonders. 
All of our watches and straps, including the new Pioneer men's watch, are produced using locally sourced materials that are durably made to last you a lifetime. When your new watch arrives to you, it comes in biodegradable packaging. Now that's Eco-friendly. 
Read More
Read Less