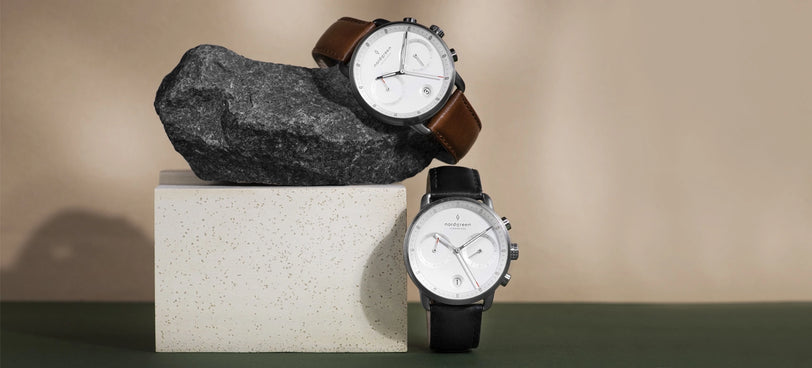 The Pioneer Chronograph
A MINIMALIST
TAKE ON A
CHRONOGRAPH
Get a free strap to go with your watch. Enjoy this limited time offer by adding your extra strap to your basket and using the code FREESTRAP at checkout.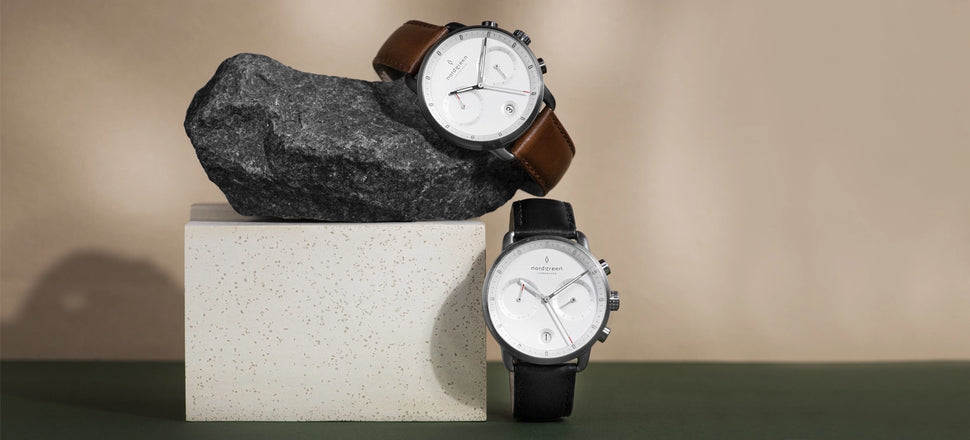 Humankind has always been fascinated with the concept of time. From the obelisk, water clock, hourglass, wheel of time, pendulum clock, pocket watch, to men's watches, all used to measure elapsed time. Measuring the velocity of our machines. Navigating across seas. Gazing into the heavens with astronomy. However you chase time, do so with a reliable timepiece. Let the Pioneer Chronograph by Nordgreen help you meet that challenge.
Read More
Read Less
Elegance and functionality combined
Inspired by
active lifestyles,
designed to
endure them
Pioneer resembles a technical device by combining a stopwatch function with multiple sub-dials, while maintaining a clean and uncluttered composition.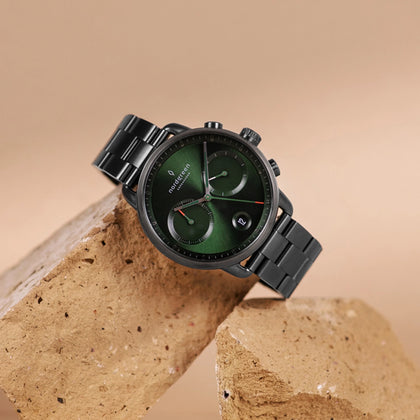 Pioneer I Textured Grey Dial - Black Leather Strap Shop Now
Crafted as a timepiece that pushes the boundaries of a watch
Powered by Japanese quartz movement, this well-balanced chronograph is designed with long-standing precision and functionality in mind.