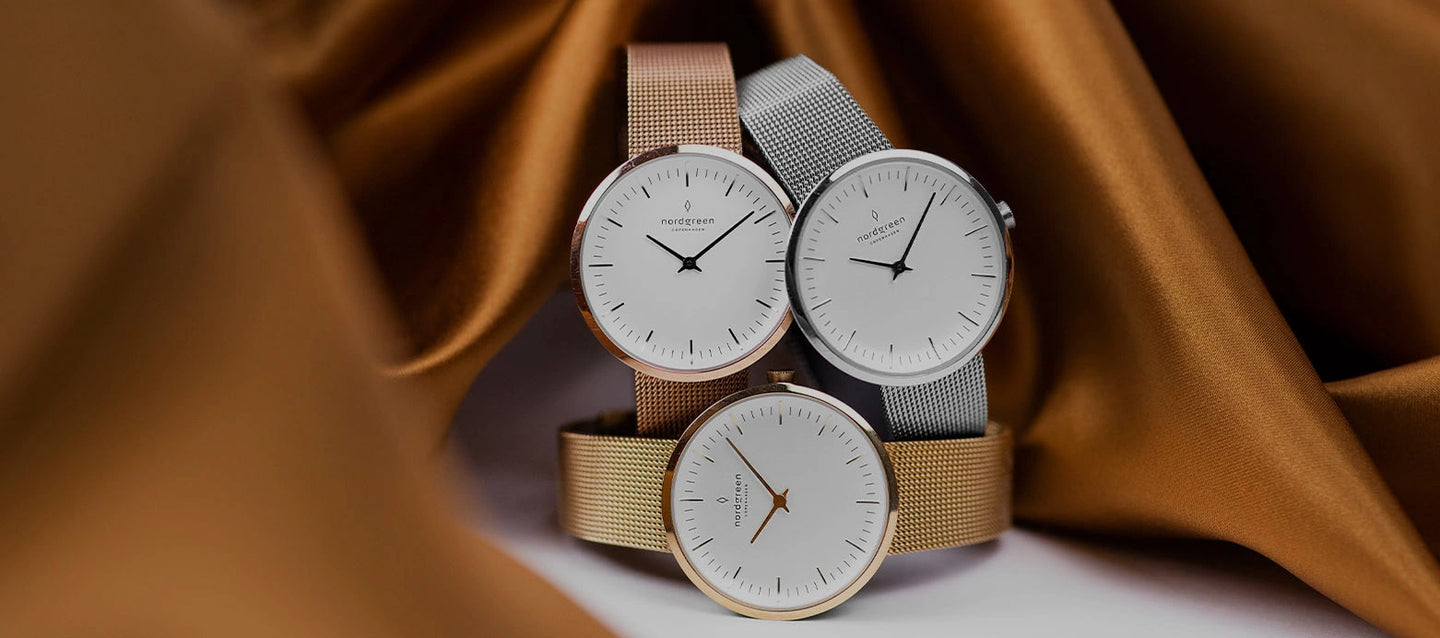 What Is a Miyota Movement? (The Award-Winning Japanese Quartz Movement)
If there is one thing that we like to mention about our timepieces, it is how they come with the quartz watch movements to keep accurate time, last longer, and require less maintenance on your end.
Not just any kind of quartz watch movement, though, but the award-winning Japanese Miyota quartz movement. So, what does this one mean – and why should you care?
The Miyota quartz movement is a specially made movement designed to use a battery that consumes less power, handles shock better, and improves the functionality of quartz watches. The company specializes its quartz movement such that they can work for basic watch designs and complicated engineering also.
That's not all that makes the Miyota quartz movement special to our customers, though. Read on to find out more.
Is the Miyota Watch Movement Good?
The Miyota watch movements take everything that is great with the basic quartz watch movement and makes it even better.
If you've read our guide to how the quartz watch movement works and why it is better than other movements, you already have an idea of what to expect here.
To make it even better, here are some specials that you get from the Miyota watch movements:
Specialized Designs
Instead of using the same movement for different types of watches, Miyota designs special watch movements that take into account the various complications/ small multi-function needs that might be on a watch.
Thus, the Miyota quartz watch movement that goes into a moon phase watch isn't the same one that is used in a skeleton watch. In fact, we have used the chronograph Miyota watch movement on our Pioneer watches to ensure it functions as well as it is supposed to.
Miyota is so detailed that they created a special kind of movement for timepieces that come with a calendar function. That is how far this brand is willing to go to ensure you get the best from the heart of your watch.
Form
One of our bestselling timepieces is the unisex Native collection for men and women, and its minimalist shape is one of the biggest reasons for that popularity.
We were able to achieve this design thanks in part to the brilliance of our designer, Jakob Wagner, and the slimness of the Japanese Miyota quartz movement.
Compared to other quartz engines on the market, this one takes the crown for coming in slim designs.
Even on our chronograph watch, we manage to save space and shave off all that extra weight by leveraging the form factor of the Miyota watch movement.
Shock Control
In the guide to how quartz watches work, one of the discussed features of this movement is a battery that sends standard electrical signals to the watch circuit.
Sometimes, though, the watch can receive a huge shock that messes up the inner workings – either causing the watch to lose time, skip time forward, or stop working completely.
Fortunately for us, Miyota has patented a shock detection technology. Now, the watch battery sends a large electric current into the circuit to counter the shock that the watch receives. This helps the watch to maintain its time-telling accuracy at all times.
Battery Saving
A big advantage of the quartz watch over mechanical/ automatic watches is the power reserve that they can both manage. On a basic quartz watch, the battery is expected to last a few months, even when the watch is not worn. On a quartz Miyota watch, the battery will last even longer.
Although batteries don't cost a premium, we don't want you to always go through the stress of sending the watch in for a battery change.
Miyota also allows you to save a lot of power on timepieces that you don't use that much. By simply pulling the crown when you know the watch won't be in use for long, you can save as much as 1/3 of the effective power reserve to be used when the watch is back on your wrist.
Quality Control
We saved this for last. After all, if there is no quality control on the movement production process, all of the promises from above won't be delivered reliably.
The Japanese brand is known for manufacturing most of the parts that go into its movements in-house. This way, they have a higher overview of the entire production process and can ensure the premium parts go into the engine.
There is a little window for mistakes this way, further driving up the accuracy and value of the movement inside your watch.
What brands use Miyota watch movements?
We would have loved the exclusivity of bringing the Miyota quartz movement watches to you.
However, some other watch brands also go all the way to Japan to source these high-quality movements with impressive accuracy.
We did a quick search for some of these brands, and we came up with the following:
NaviForce;
Vincero;
Neymar;
Tauchmeister;
Pantor Seahorse; and
Stuhrling
Even the Hawaiian Lifeguard watchmaking association trusts the Miyota movement on its watches, and that is saying a lot for people who want to push their timepieces to the limit every day.
Besides the movement, though, Nordgreen also stands out with a Scandinavian design element that beats the noise on other timepieces, hands down. We also feature a unique line of watches for men and women to explore under different conditions – whether you are going to the office or stepping outdoors.
Look through our collection of affordable luxury timepieces for men, and the ladies' watches too to see all the time-telling promises we have waiting for you. Whether large hands or small wrists, we have the right size, color, fit, strap, and other customizable options for you.