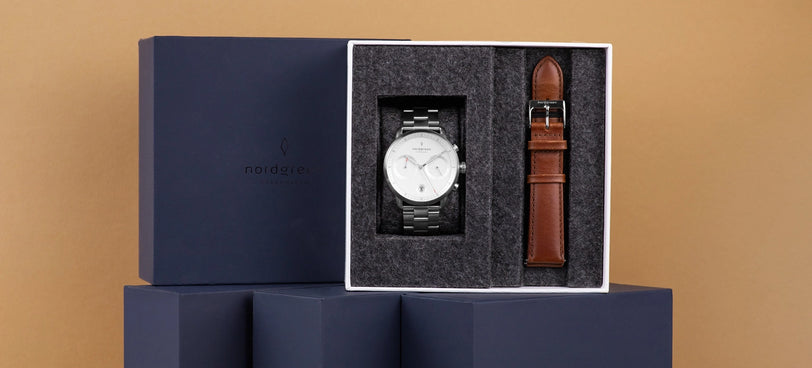 Bestselling Men's Watch Sets
Explore
Most Popular
Men's Watch Sets

Get a free extra watch strap to mix, match, and elevate your look.
Use code FREESTRAP at checkout and don't miss out on this limited-time offer.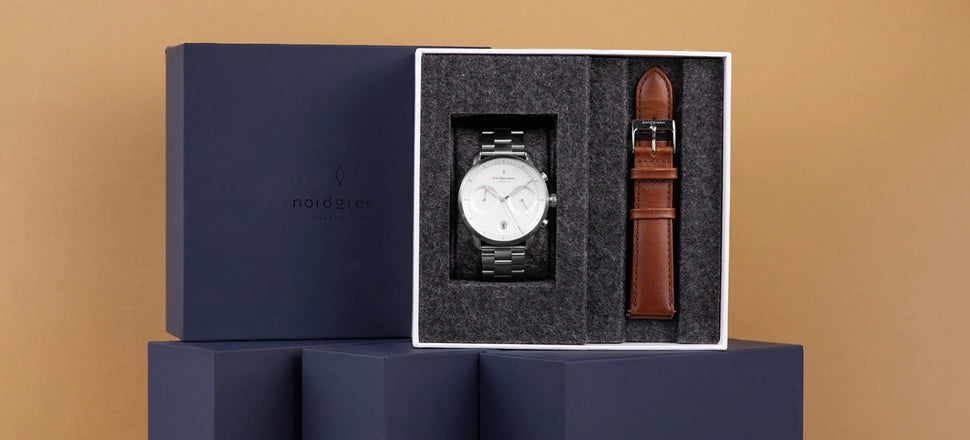 To begin with, let's face it, men like wristwatches. Watches are classy, elegant, and look great on every man. Moreover, they aren't just timepieces, they are an addition to a person's style. While women have a plethora of fashion gadgets to wear, men simply don't have that kind of choice. In short, a wristwatch is the only fashion accessory for a modern man to wear every day.  And if it's gonna be that way, then the watch has to be more than great. It has to be perfect. Luckily, we only produce perfect ones. Everything below that would be an insult to our customers. As a matter of fact, one of our top selling products is a men's watch set.
A watch gift box is a perfect choice to gift to a man on every occasion.
Read More
Read Less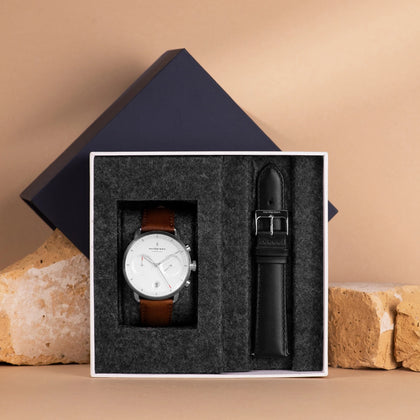 Pioneer - SET WHITE DIAL SILVER | BROWN / BLACK LEATHER Shop Now