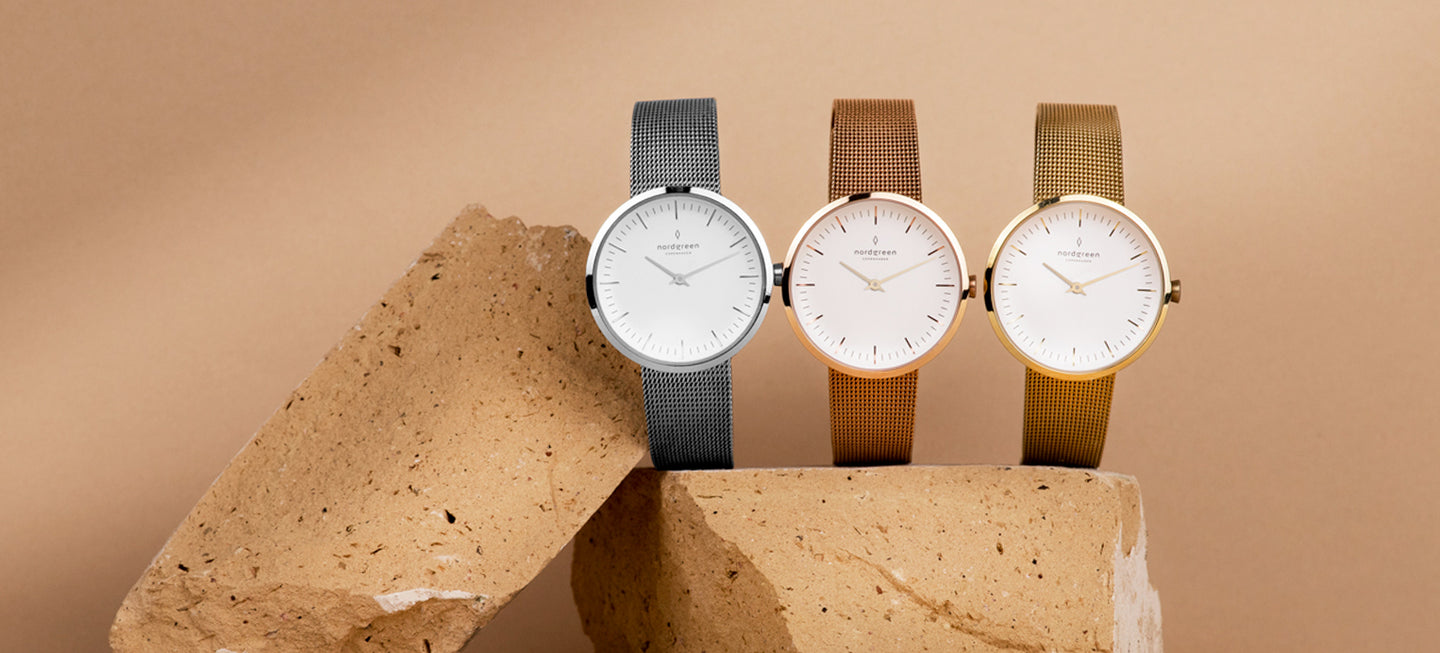 A Guide to Watch Engraving
Engraved watches add a level of thoughtfulness and personality. Here are some tips on what to keep in mind.
As the Valentine's love craze is approaching, you probably find yourself spending a considerable amount of time on browsing the best gift offers on exquisite items, in order to demonstrate your love to that special someone with something that they will remember and get back to as a wonderful memory. As your time spent together is undoubtedly the most precious gift that one can ever know of, you might have considered the option of treating your other half with a new watch, as a sign of your affection. Both men's and women's watches are a fantastic gift option for special occasions, if not the best for this one in particular. Even in 2021, considering gifts such as watches, watch engraving might be one of the first things that comes to your mind. Engraving a special message on the back of the watch can of course be a great way to make it personalized. That's why we have prepared a list of do's and don'ts when it comes to engraved watches, so read further, if you want to know more!
Engraved watches - how does it work?
The method used for any watch engraving service can vary from hand engraving, rotary engraving, to laser engraving. While all of the methods are well-suited for having a watch engraved, laser engraving might be the optimal solution, due to its computer programmable capabilities for ensured accuracy of the engraved details. As a result, most practitioners tend to use the laser for watch engraving, as watches are commonly made from stainless steel.
What to keep in mind about engraving a watch
Due to the current circumstances, most of the world orders online in 2021. While the majority of companies will make sure that your gifts will arrive on time, our first tip would be to consider whether you have enough time for the watch engraving service to be done.
If you are covered on that front and you already picture the message that you want engraved on the back of the brand new watch, and daydreaming how it would make your loved one react, you might want to think it through, as there is no turning back once the engraving is done. A new watch with a sleek design, no matter the price, is already a brilliant present on its own and there are many ways for making it truly personalised - don't underestimate the value of the good old Valentine's card! And especially if the watches you are considering are on the higher end of the price range, the engraving service will for sure take the price even higher up.
Does engraving a watch devalue it?
Another thing that you might want to keep in mind before engraving your chosen watch is that your partner might want to give the watch back, due to a defect, or to simply exchange it for another watch design. In those cases, watch companies would refuse to take engraved orders back. On another note, classic watches with timeless design, such as those of Nordgreen, and most watches in general, are envisioned to be passed onto generations ahead and often increase their value this way. Regardless of what the engraved message on the back of the watch says, engraving in general might add up some emotional value, but will surely decrease the value of the timepiece itself.
Tips and alternatives for watch engraving
If you have already made up your mind and have found the perfect watch to have engraved, it might be a good idea to consider the material of the watch and how much blank space there is on the back of it. Many watch brands, including Nordgreen, already have a quality stamp and serial identification number engraved on the back of their watches, which leaves quite little space for any additional engraving. Yet, there are ways to go around that might even make the watch stand out even more!
In case you have chosen a watch with a metal, and especially link strap, engraving a little something on either the inside or outside of the links, instead of the classic choice of engraving on the back of the watch, might be the best choice. Nordgreen offers a wide variety of watches with interchangeable watch straps which enables you to change the strap, in case something goes wrong with the engraving.
What should be engraved on watches?
In case you are really fond of the idea behind watch engraving, and have found the perfect watch, but not the ideal message, we have a couple of suggestions that might help you create the perfect timepiece for the occasion. While engraving a quote on the back of the watch might appear a little tacky in modern days, our advice for you would be - the more subtle you go, the better. Engraving initials or a special and memorable date on the side of the watch case, or on the metal buckle will undoubtedly bring that "wow" reaction you are probably hoping for, but will keep the message neat and elegant, without the risk of going a little too 'extra'.
We hope this article answered all your questions when it comes to engraving watches and that it helped you decide on the perfect solution for your loved one's taste.