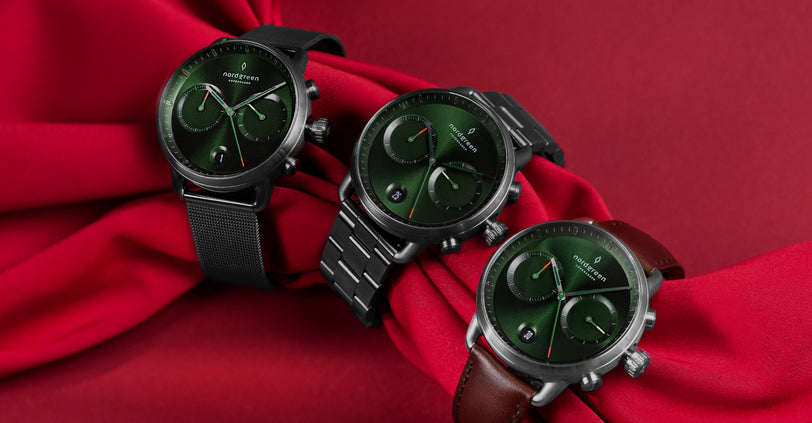 Green Mens Watch Collection
This gifting season: Save up to 20% off watch sets.
Build your own watch set or choose one of our pre-made sets.
Go to our watch set builder page in the navigation to build your own.
1 extra strap to save 15% or 2 to save 20%. This Christmas only!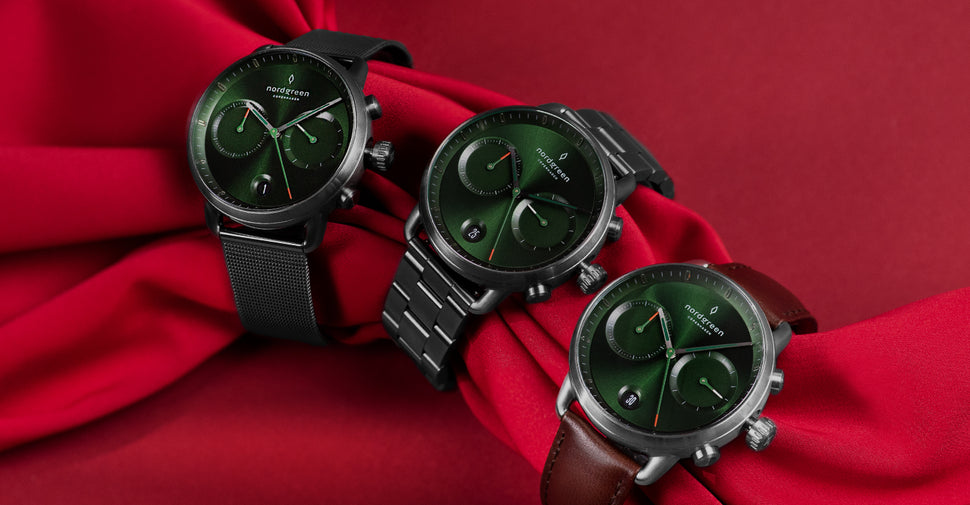 Enjoy the dual charm of a green dial watch as it brings you closer to the elements of time and nature in the same form. Our green dial Pioneer watch line embraces the design depth of the alluring forest green while paying homage to the scare that comes with getting lost in all that lush, vegetative beauty.
There is nothing better to tell the going of winter and ushering in of the summer months like a fruitful green hue, such as this one. Switch to the Pioneer men's green dial watch today and celebrate nature's beauty, the changing of the tides, and the continual balance of seasons designed to spruce up your style.
Read More
Read Less