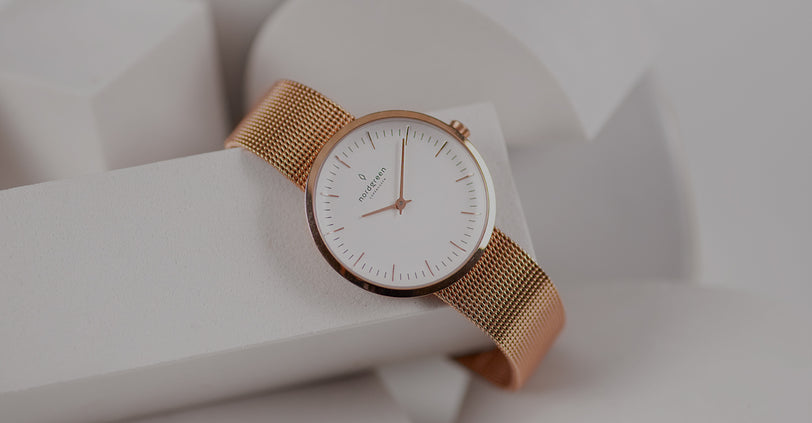 Thin Women's Watches - Slim & Ultra Thin
Slim
Women's
Watches

Find your new, favourite watch and for a limited time, use the code FREESTRAP at checkout and get *drumroll* – a complimentary strap for all watches in our core collection.
Elegance is the way that your accessories flow with your attire. What you wear should complement your style and never compromise your comfort. Accent your sophisticated look wearing Nordgreen's thin women's watches. With our Native Lille watch, comfort and style go hand in hand.
Available in three, thin sizes, the Native Lille's case thickness ratio to its case width ranges from 6.8 mm, 7.5 mm, to 8.35 mm. Not only is the Native thin, its' raised case also helps the dial to stand out without being too bulky and heavy for your wrist. The Native Lille represents the balance of accessorizing well and feeling good while you wear our watches.
Read More
Read Less
FREE SHIPPPING & RETURNS INCLUDED.