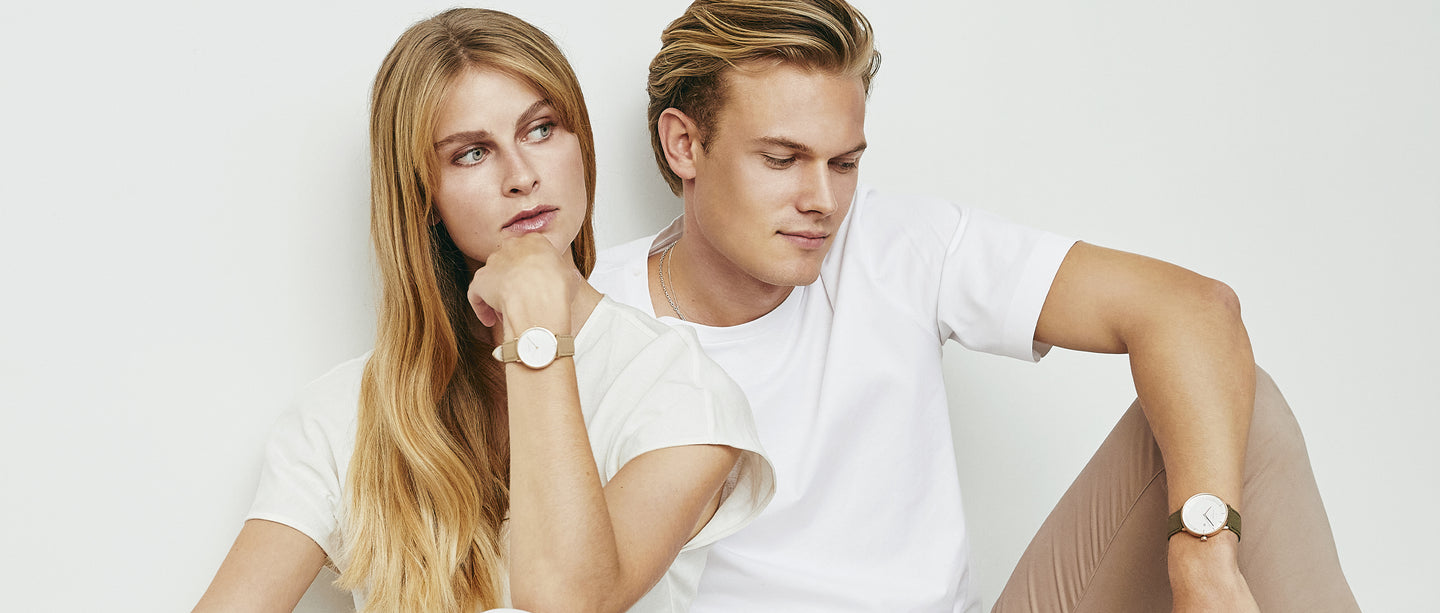 Earth Month at Nordgreen: Change Comes in Small Portions and...Fun Challenges!
April 22nd is Earth Day. But here at Nordgreen, we've decided to go the extra (offset) mile and commit to three micro initiatives, by dedicating a week to each, for an entire Earth month. As an organisation, we do quite a lot to minimise our environmental footprint and to give back to a number of causes. However, this time we want to start the sustainability talk as a team of caring humans, and invite all like-minded people in our community out there to join forces (and have fun) together.
Reading about the massive CO2 emissions created by individual consumption (not to mention those of the industries,) commuting, and etc., and the impact of plastic use that clogs landfills, ends up in the oceans, and kills marine life, it's absolutely normal to feel a little overwhelmed and helpless, as if what we do as individuals cannot make a difference for the bigger picture. It's true that we might not be able to save the world. Yet, as much as it may sound like a cliche, the smallest changes in our daily habits and consumption culture create an impactful difference when accumulated over time. When you factor in that there are lots of like-minded people out there making the same efforts to bring positive changes as you, to reduce the plastic waste and carbon emissions they are creating, you can see that a massive difference for the better is enabled through collective actions. And that's what we want to highlight through our Earth Day campaign at Nordgreen for the month of April (and onward,) the power of togetherness in giving the environment a break.
It's high time we reassess the pedestal that we've placed convenience upon, and prioritise sustainable choices in our daily habits. It can be something as simple as keeping a reusable shopping bag with you on the go, so you don't have to accept another plastic bag when transporting your groceries home, eating vegan 2-3 days on a weekly basis, or anything that can easily be done in an alternative way, whilst marking positive change for the future. It's about progress really, and not perfection, so check out our Earth Day micro initiatives, and join in the ones that resonate the most with you, or ideally all!
Challenge I: Cut the crap
It's quite frightening that every piece of plastic ever produced is here to stay, or at least during our lifetimes… It's so deeply ingrained in our culture to treat plastic as a disposable material when in reality it's not. It's quite tough to destroy and seemingly harmless, it has an immense impact on our ecosystems, water supplies, and even on our own bodies once it breaks down to tiny toxic particles. And no, this is not plastic hate speech! Plastic is really difficult to avoid nowadays, and of course we do use plastic ourselves, as in many cases there's no other possible alternative (yet). And that's the key point here - reducing and reusing, instead of stopping altogether. Small and mindful actions, that won't necessarily save the planet, but will have a positive change are those we should focus on. We are all aware that most single-use plastic produce is completely unnecessary, and has become a big deal in our lifestyles only due to convenience. That's why we'd like to invite you to rethink the use of plastic together with us during April 6-11. Join us in our challenge and share your plastic reducing hacks with #earthdaythenordgreenway and #cutthecrap.
Challenge II: Meat you halfway
Avoiding meat and dairy products is perhaps the most efficient way to reduce our environmental impact on the planet through individual consumption habits. For those of us that love our proteins in the guise of meat, the thought of cutting down can be a challenge. Not eating meat for a week most definitely won't kill you, but it will surely make you stronger. You might well find yourself experimenting with new recipes and getting some new taste and texture experiences. You might be shocked how much plant-based meat replacement options can closely resemble your favourite burger patty or sausage, and how good you can feel only thanks to plant proteins. Go on and share photos of your successes (and failures) with us with #earthdaythenordgreenway and #meatyouhalfway during April 12-18.
Challenge III: On yer bike
This week it's all about our Tour de Nordgreen - we are all commuting by bike! Becoming a bike commuter might seem a little too much if you have a considerable distance between your home and work space, yet the benefits can be totally worth the sweat: exercising regularly, saving money, decreasing your carbon footprint, beginning your day stimulated from the small success. We're lucky enough to live in Copenhagen - one of the most cycling friendly cities in the world with a massive system of cycle paths. So call on your inner Dane, tuck your trousers into your socks, find your helmet and join us on your two-wheeled stallion. Fresh air. Exercise. And not least, a bit of breathing space for the environment. What's not to like? Share your biking experience with us via #earthdaythenordgreenway and #onyerbike during April 19-25.
Go on and try the challenges out! Who knows, you might find yourself to be truly enjoying the change-making mode…